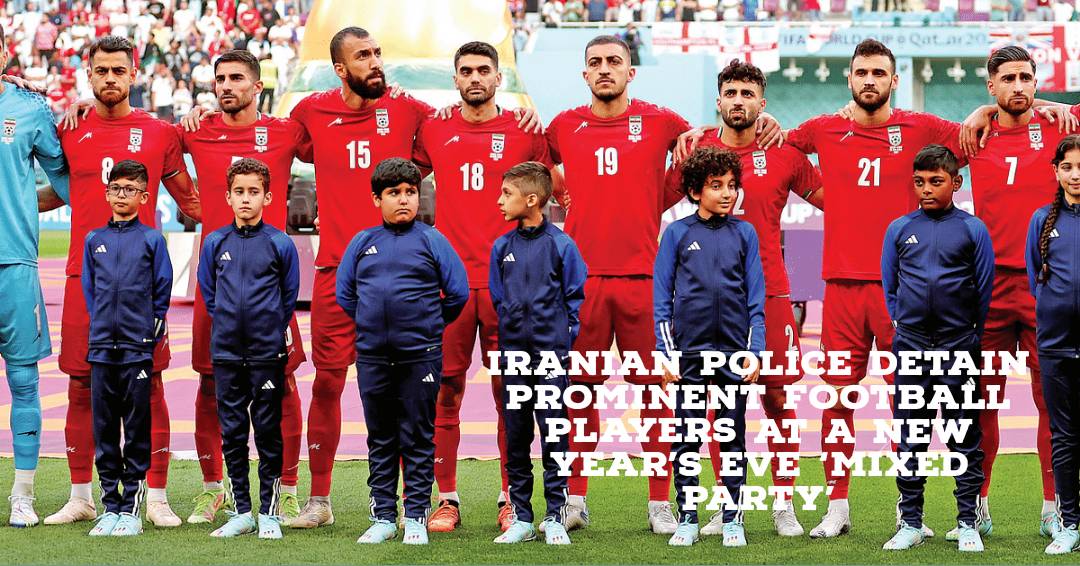 In a raid on a New Year's celebration on Sunday, the Iranian Police detained a number of prominent football players for breaking the law. A report claimed that wine was served at the party in contravention of an Islamic restriction and that men and women interacted at the event. Later, they were let go.
How many footballers were detained was not immediately known.
Iran's Islamic rules forbid both drinking alcohol and mixing the sexes outside of marriage. Alcohol consumption by non-Muslims in Iran is solely permitted for religious purposes. The opposite gender and dancing are prohibited as well.
Mass unrest in recent months has been sparked by a number of issues, including social restrictions. It all started when Mahsa Amini, a Kurdish-Iranian woman, 22, died while being held by the morality police. Her family claims she was beaten, but the Iranian authorities claim their investigation indicated she died naturally as a result of a pre-existing ailment.
The anti-clerical protests have expanded into a large-scale movement to oppose the theocracy that has controlled Iran since 1979. According to Iranian officials, thousands of people have been detained and hundreds of people have died during the turmoil, including members of the security forces.
Iran hanged two men last month who had been found guilty of assaults on security personnel related to the protests.
Numerous football players, both present and retired, as well as other athletes and well-known people, have been held or questioned by the police after they expressed support for the protests.