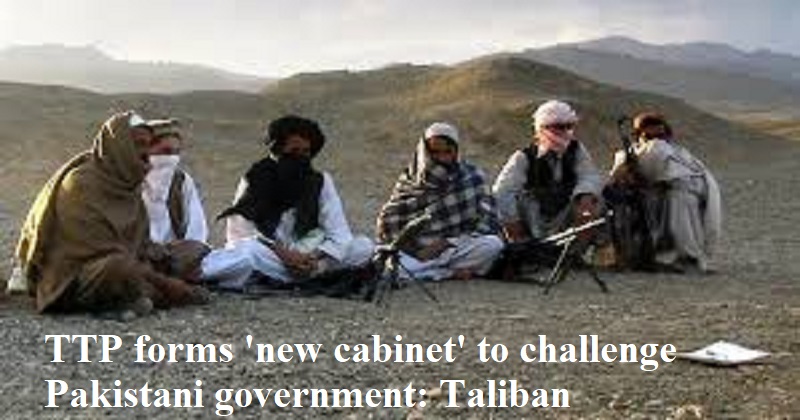 The Pakistani provinces of Khyber Pakhtunkhwa and Balochistan have seen a rise in terrorist activity, with new reports of assaults appearing practically daily. This past weekend, Tehreek-e-Taliban Pakistan (TTP) announced its new appointments, separating the organisation into multiple ministries, according to the Khorasan Diary (TKD) newspaper.
TTP released a statement saying: 'Tehreek-e-Taliban Pakistan (TTP) has announced its new appointments dividing the organisation into various ministries, including defence, judiciary, information, political affairs, economic affairs, education, a fatwa issuing authority, intelligence, and a department for construction'.
It is believed that the action directly challenges the civilian government of Pakistan and its military establishment's right to sovereignty. The TTP further issued a warning to the Pakistani administration of Shehbaz Sharif. Omar Shahid, the TTP leader, is shown in a viral video threatening to start a 'religious war' against the Pakistani government. Shahid's voice can be heard in the film saying: 'Following in the path of the Prophet's Companions in the Battle of Badr, we are making sacrifices in Pakistani jihad. With God's help, we'll free Pakistan from servitude and set it free'.
TTP is a coalition of the Taliban, which on August 15 of 2021 seized power in neighbouring Afghanistan. The Islamic group reportedly increased operations after declaring the conclusion of a truce between the government and Afghan Taliban in November of last year, according to media sites headquartered in Pakistan. The Chief of Army Staff (COAS) of Pakistan, General Syed Asim Munir, stated that in order to handle the current economic problems and combat the other threats posed by terrorism, a 'national consensus' is required.