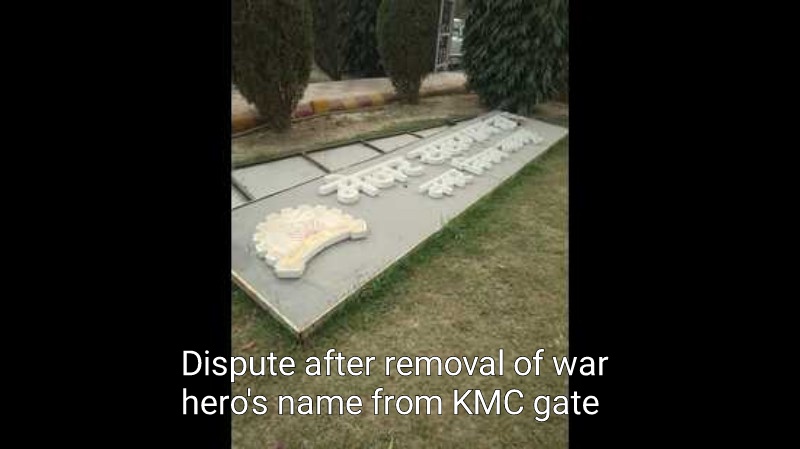 KANPUR After removing Major Salman's name from the main entrance gate of the Kanpur Municipal Corporation (KMC), which was named after him, the KMC sparked outrage. The war hero's name was not mentioned on the new gate, and the board bearing his name was dumped in a nearby park after the campus was beautified.
The Samajwadi Party (SP) claimed that the 'BJP-dominated KMC' removed the name solely because of Major Salman's 'religious identity.' 'This is an insult to a war hero…it will not be tolerated. We will be taking up this issue with the authorities and won't rest unless the name is restored on the gate,' said Amitabh Bajpai, SP MLA.
Aqeel Ahmad Shanu, a social activist, issued a threat regarding the issue. 'The war heroes should not be dragged into hate politics. This is an insult to a man who laid down his life for the country,' he said. Congress leader Vikas Awasthi questioned the KMC's decision as well and promised to meet with the municipal commissioner to demand stern punishment for those responsible.
Major Salman, a Kargil war hero who took bullets while pursuing the second terrorist he killed, was killed in a terror attack in May 2006 in Kupwara, J&K. He received the Shaurya Chakra posthumously in recognition of his valour and supreme giving.
In honour of him, the KMC named its main entrance 'Major Salman Dwar.' The gate would still bear his name. RK Singh, nodal officer for smart city, KMC, stated that the KMC building and the entrance had been renovated.
'We are making a new board for this gate and it will be installed over the next three days. It is wrong to assume any politics or insult behind this,' he added.