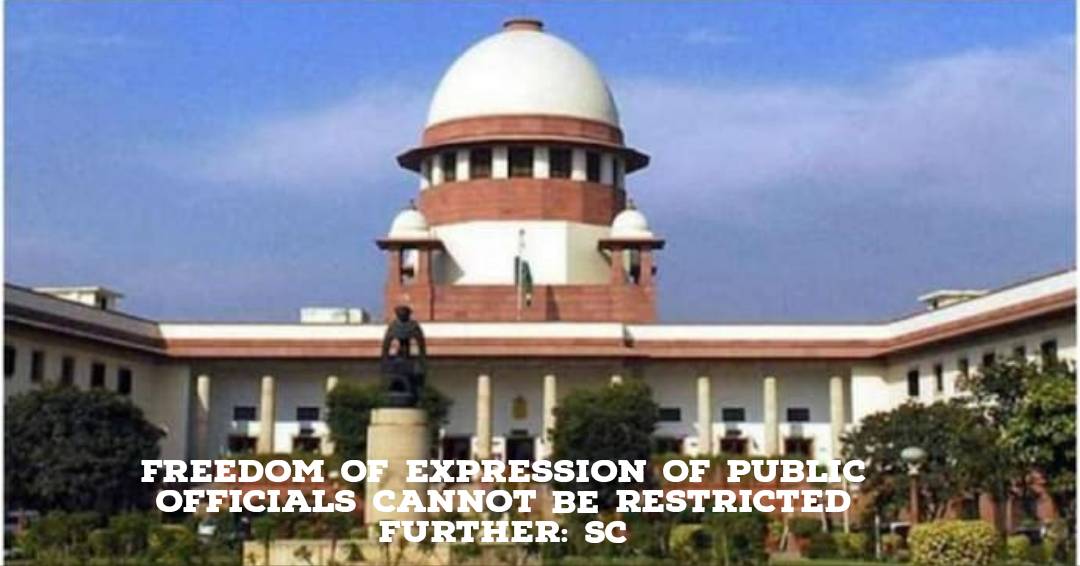 Article 19(1)(a) of the Constitution says that, Members of the Legislative Assembly (MLAs), Members of Parliament (MPs), and Ministers all have the same rights to free speech as other people, the Supreme Court said on Tuesday.
Such public officials' fundamental right to free speech cannot be further restricted, the top court ruled in its ruling.
Judges S. Abdul Nazeer, AS Bopanna, BR Gavai, V. Ramasubramanian, and BV Nagarathna, sitting as a Constitution Bench, ruled that the limitations on the freedom of speech of public officials cannot exceed those outlined in Article 19(2) of the Constitution, which are exhaustive and applicable to all citizens.
The Court decided that a minister may not indirectly represent the government by making statements about it or its operations.
Justice BV Nagarathna ruled in a different case that, while the right to free speech and expression is essential for keeping the public informed and educated about government, it cannot be used as a vehicle for hate speech.