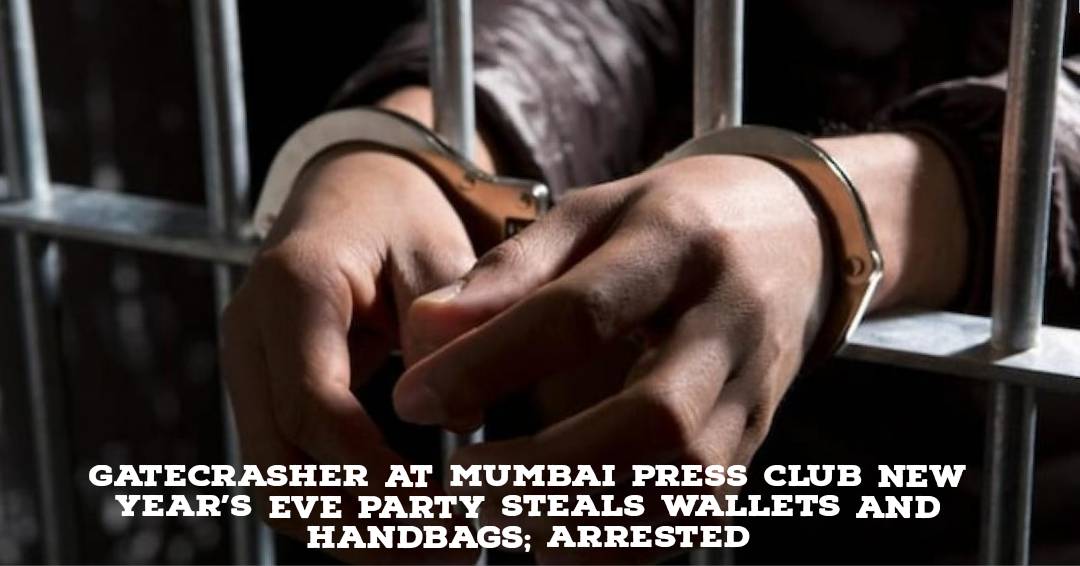 At the Mumbai Press Club near Chhatrapati Shivaji Terminus, the New Year's celebration was in full swing when a burglar made the decision to break in and take advantage of the guests.
The robber, Rohit Singh, approached the Mumbai Press Club in the hopes that no one would see him during the bustling celebration and that he could enter and out quietly. Rohit did not appear to be a party member, according to one partygoer, who also noticed his strange activities.
Rohit claimed to be a member of the ground staff team in charge of the celebration when other club members caught on and cornered him. The robber was beaten by a few individuals before confessing to robbing a few purses.
By the time the suspect was apprehended, he had lifted three wallets and purses, briefly alarming the crowd. The culprit was taken into custody after the club members alerted the Azad Maidan Police.
Rohit Singh (29) admitted while he was being held that he had taken the money and destroyed the purses. The accused was taken back to the club by the police, where he found two wallets in the men's restroom and one in the women' restroom trash cans. Also on him, the police discovered Rs 8,000 in cash.
An official claims that Rohit Singh drank alcohol even as people were looking for the stolen money and wallets.
To apprehend the suspect and look into the matter, a team made up of PSIs Pawar, Avinash Dhere, and PN Sandip Mavale was assembled.
Rohit Singh, a local of Colaba in South Mumbai, was said to be drug dependent and unemployed. He has been placed in police detention until January 3 after being charged with stealing under section 379 of the IPC.