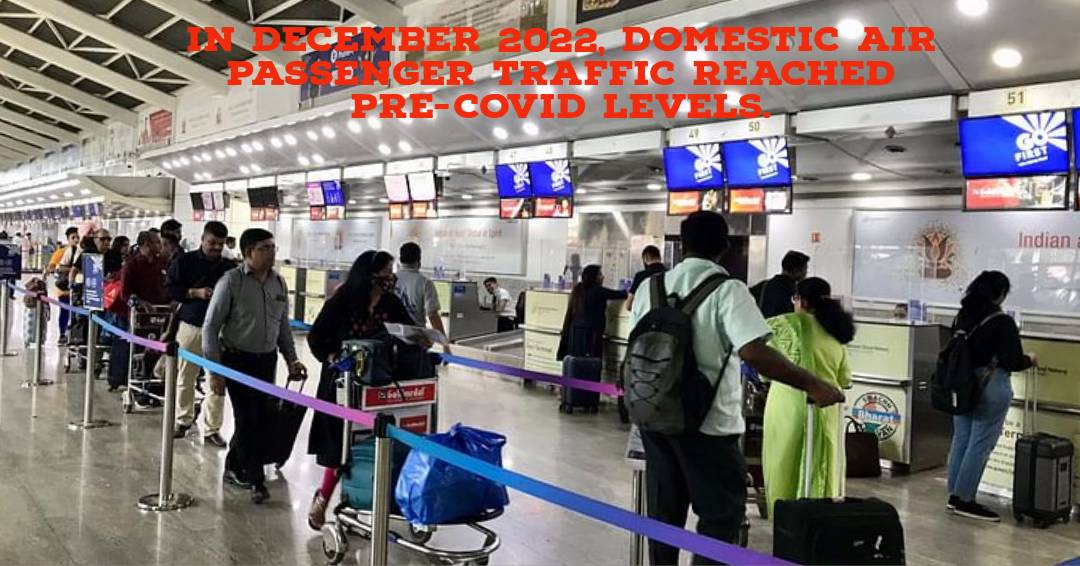 Domestic air passenger traffic reached 1.29 crore per month in December 2022, surpassing the pre-COVID level, said Jyotiraditya Scindia, minister of civil aviation, who described it as a positive development for the sector.
The number of domestic air passengers in December 2019 was 1.26 crore.
According to a graphic posted by the minister on his Twitter account on Tuesday, '2022 breaks new record in air passenger transportation.'
1.29 crore people were online in December of last year.
The minister said in a tweet that there has been a positive trend in recent domestic passenger travel, which is encouraging for the aviation industry.
' In December 2022, domestic passenger numbers exceeded their pre-Covid-29 peak.' said Mr. Scindia.