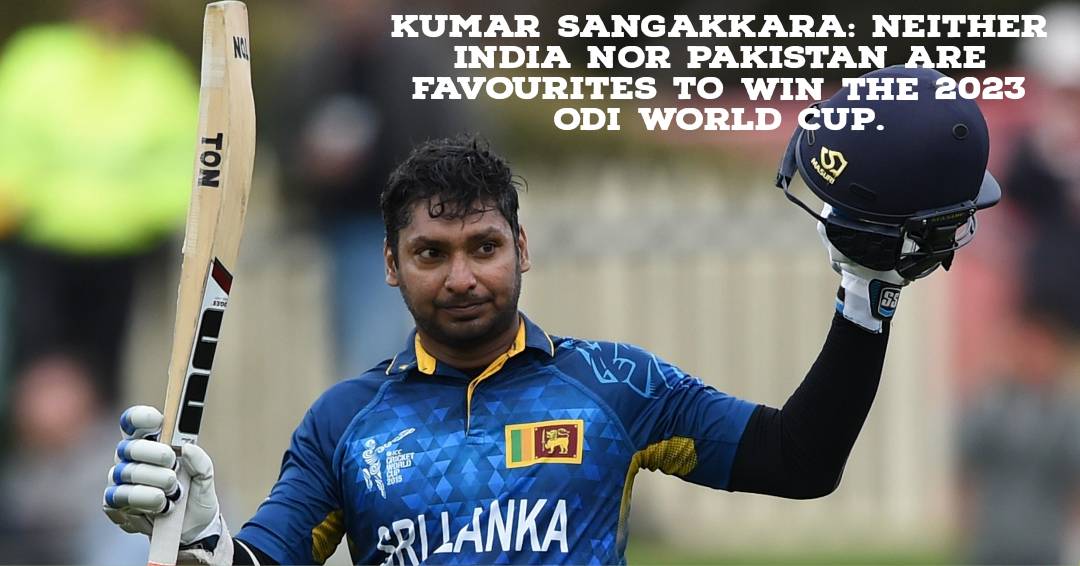 Teams from the subcontinent, including Sri Lanka, Pakistan, and India, won't be considered favourites to win the ODI World Cup, which will be played during the months of October and November.
Speaking on a Star Sports programme, Sangakkara claimed that spin bowling became more popular internationally thanks to cricket, which was unheard of even ten years ago.
'Since 2011, I believe that cricket has evolved significantly. Back then, I believed that Asian playing conditions favoured players from the subcontinent. However, I believe that over time, spin has been mastered by England, Australia, and New Zealand much better than even the subcontinental sides' Sangakkara gave a statement.
The former player continued by saying that players like Glenn Maxwell and Jonny Bairstow have a lot of options against spin these days and are better able to counter spin than guys from the subcontinent.
'There are a lot of new foot-based strokes including reverse sweeps, paddle shots, and sweeps. That, in my opinion, has fundamentally changed how the subcontinent views cricket. IPL has been really beneficial for exposure as well' During Star Sports, Sangakkara said.
When asked about the ideal Indian squad lineup for the World Cup, Sangakkara responded that none of the key players should miss a single ODI series.
'Your guys must be the centre of attention and play a lot of ODI cricket during the ODI World Cup. Rotate the remainder among the squad' stated the T20 World Cup victor.
The last ODI World Cup saw India go to the semifinals before falling to New Zealand. Due to the team's busy T20 schedule in 2022, they haven't played many ODIs, but they still have matches against Sri Lanka, New Zealand, and Australia before the start of the Indian Premier League.