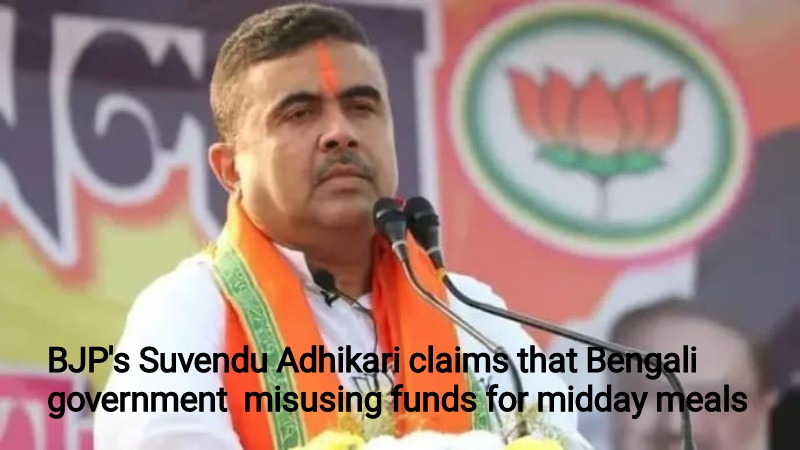 Suvendu Adhikari, the leader of the opposition in the West Bengal Assembly, wrote to Union Education Minister Dharmendra Pradhan to complain that the Trinamool government in the state is abusing funds for the mid-day scheme that were sent by the central government.
Suvendu Adhikari claimed in the letter that there has been a misappropriation of unapplied or excess funds through the incurrence of illegal expenditures. The letter stated, 'Funds are being used for personal benefits or for contingent expenditure of other state government schemes such as 'Duare Sarkar', printing and distribution of Chief Minister's 'Subheccha Barta' (greetings), fex and leaflet printing of Information Education Communication (IEC), materials for state government schemes, contingency expenses of panchayat and municipality elections etc.'
Adhikari also claimed that political groups or managing committee members with political clout were in control of the public schools where the funds intended for midday meal distribution were to be used. Adhikari asserted that these individuals allegedly operate through coercion or threat in order to illegal misappropriate funds.
'I humbly urge you to kindly send a central audit team for a detailed scrutiny at all levels in the greater interest of our dear students, who are the future of this great country. Their nutrition should be our top priority and anyone who dilutes this for personal gain should be brought to justice,' the letter to Dharmendra Pradhan should be read.