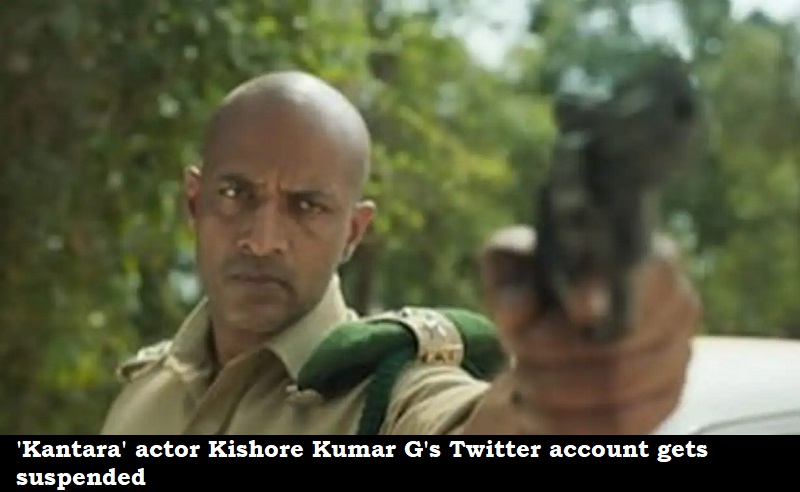 Kishore Kumar G, the actor of 'Kantara,' had his Twitter account suspended for breaking the site's policies.
Known for being vocal about social issues in real life, the actor's handle on Twitter is  '@actorkishore' which when searched, shows 'Account suspended. Twitter suspends accounts that violate Twitter Rules'.
The actor is active on a variety of different websites, such as Instagram and Facebook. On Instagram, he has more than 43,000 followers, and on Facebook, he has more than 66,000. Both accounts are unverified.
Right before his account got suspended, he posted on Instagram calling December 30 a 'black Day' for a free press and Indian democracy after Indian TV channel NDTV was acquired wholly by Adani group.
On January 1, he talked about a purported video of a man 'who insulted God Kantara' and dies a 'bloody death'.
Commenting on the video, Mr. Kumar wrote: 'Whether it is God or Demon, why don't we see it as just a belief? If you believe it exists, if you don't, it doesn't. But at the same time, there is no need to insult the beliefs that give many of us courage in times of difficulty. Let the law handle those antisocial elements. Let faith be an individual choice.'
Kishore Kumar G, apart from his famous role as a forest officer in 'Kantara', is also known for shows like 'She', 'The Family Man' season 1 and others.