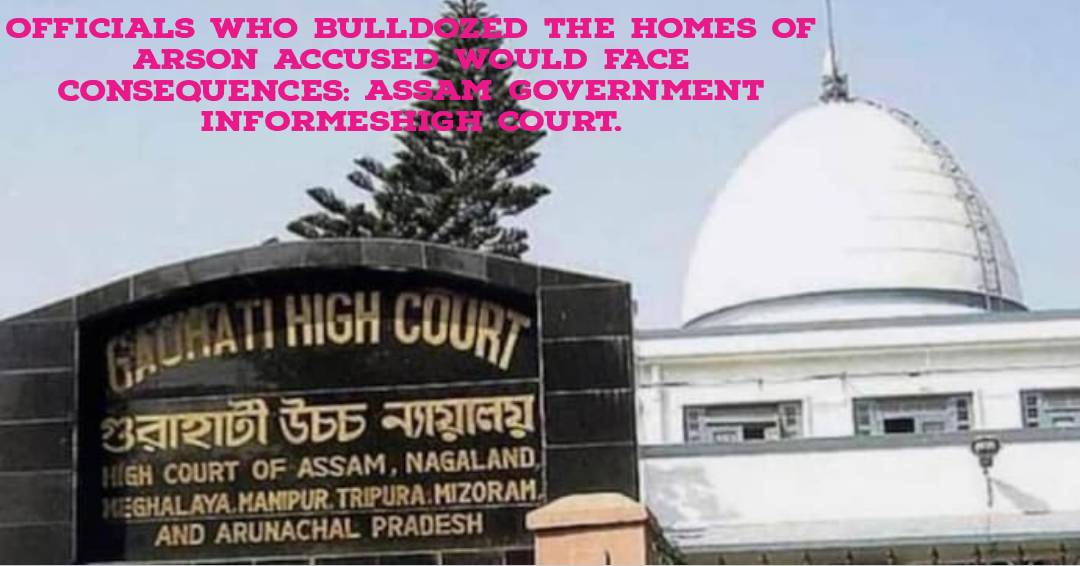 The Assam government on Tuesday informed the Gauhati High Court that it is conducting an investigation to find the officials accountable for demolishing the homes of arson suspects last year and that the 'erring officers' will face suitable punishment.
The state government's guarantee follows the high court's filing of a suo motu cognisance about the burning down of five people's homes in connection with the accused setting on fire of the Batadrava police station on May 21 of last year after the death of a person in prison.
In November of last year, the police force came under fire from the Gauhati High Court for taking such 'illegal action.'
To find the officers accountable for the occurrence, a committee has been established under the direction of the Assam chief secretary.
The committee will determine who is at fault, and the government would provide compensation, if it is to be granted, within a period of 15 days, according to the Advocate General of Assam, Debajit Saikia, who testified before the Gauhati High Court.
As stated in the court's order, 'it is expected that the state shall also adopt an appropriate decision to compensate the persons impacted by the illegal activity of the officer upon such assurance and in light of the fact that the state is now seized on the case.'
The Gauhati High Court ruled on November 17 that police cannot demolish anyone's home 'under the pretence of an investigation' without that person's consent, adding that if these actions continue, 'nobody is safe in our country.'
'Show me a case in which the police have used a bulldozer or uprooted a person without a court order to investigate a crime. The SP needs authorization before demolishing or excavating a house. They can't break into anyone's residence since they are the head of the police department,' the chief justice Chhaya had said.
A mob set fire to the Batadrava police station in Nagaon district on May 21, 2022, following the suspected death in custody of Safikul Islam, a local fish seller.