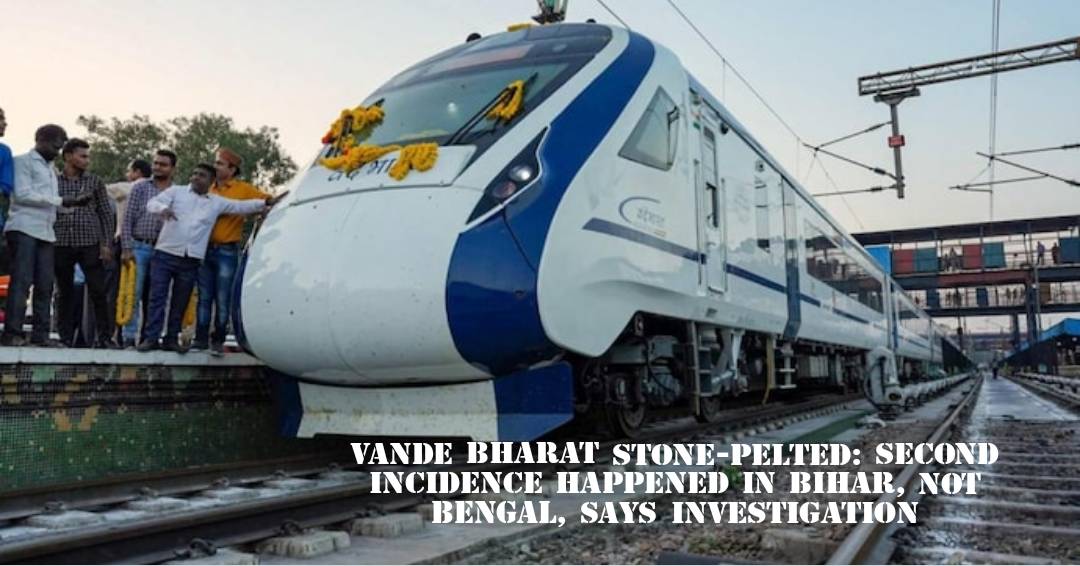 Preliminary inquiry has shown that the incident occurred as the train was travelling through Bihar, days after stones were thrown at the Vande Bharat Express linking Howrah to New Jalpaiguri in West Bengal.
Stones were thrown at the New Jalpaiguri-bound train on January 3 while it was passing slightly in front of Mangurjan station in the Kishanganj district of Bihar, says sources in the railways. Two coaches of the newly inaugurated train had their windows broken in the incident.
Mamata Banerjee, the chief minister of Bengal, responded to the situation by saying that anyone circulating false information in an effort to malign the state should be denounced. She wasted no time in criticising the BJP as well.
'Perhaps the lack of a Vande Bharat train is making the people of Bihar unhappy. They do not belong to the BJP, hence they do not have a train. Strict action will be taken against anyone spreading false information' ANI's news service cited her as saying this.
Prime Minister Narendra Modi essentially gave the Howrah-New Jalpaiguri Vande Bharat Express the green light on December 20, and commercial service started on January 1. However, a few days after it was introduced, two separate incidents of unidentified miscreants throwing rocks at the train occurred.