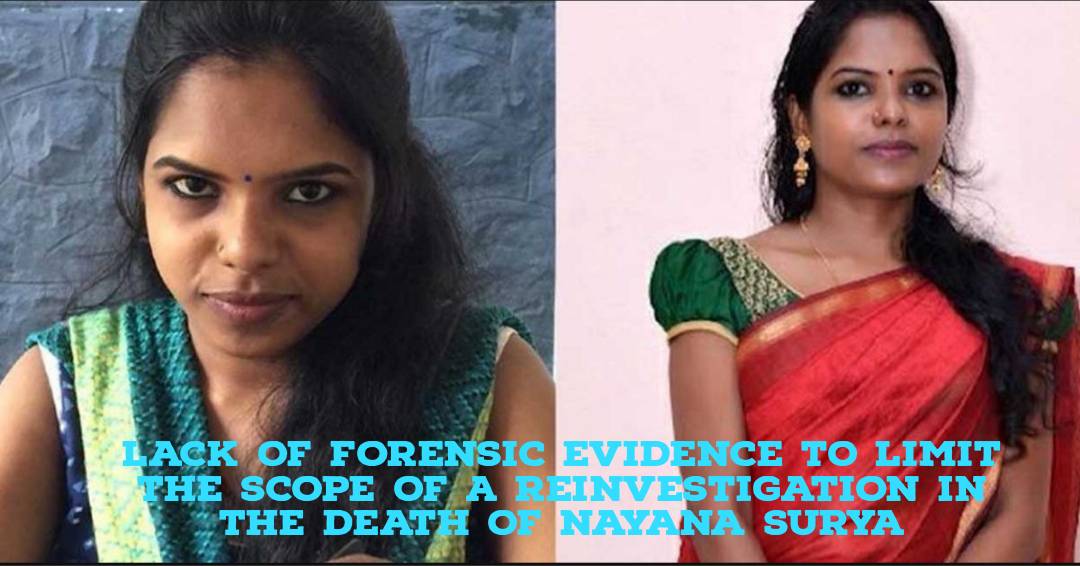 The 2019 strange death of aspiring film director Nayana Surya is shrouded in suspicion of murder (28). The initial investigation was reportedly botched by the local police, and a new inquiry has been called for now that the autopsy results that her friends were able to obtain indicate murder. The Kochi Police Commissioner's next investigation won't be simple, though, as key evidence has likely already been lost.
Another autopsy cannot be performed because her body was burned in the fire while the case is being investigated again from a murder viewpoint. Internal bleeding was highlighted in the initial autopsy report, but the police did not look into the causes of it during the initial investigation three years ago.
The police's subsequent failure to obtain Nayana's mobile phone call history is also harming the current police investigation. This is currently unavailable since telecom companies only keep it for a short period of time.
Similar to this, the initial investigation team neglected to gather fingerprints in the room and on her body, send her garments for forensic analysis, or examine her clothing. Furthermore, it is factually incorrect to conclude that the room was locked from the inside. Without consulting any medical professionals, the police came to the conclusion that her death was caused by an acute sickness.
Police are moving on with their new investigation and suspect murder, primarily because of the severe injuries she sustained in her neck and lower abdomen, which were detailed in the autopsy report. Although the Museum Police's original inquiry contained a number of serious errors, no investigation into the role of the involved officers has yet been mandated. In his report to Additional Director General of Police (ADGP) Ajithkumar, City Police Commissioner Y H Nagarajan also mentioned the serious flaw in the earlier investigation by the Museum Police.
Nayana's family and friends had earlier filed a complaint alleging that the initial police team had not conducted a thorough investigation into her death.
On February 23, 2019, Nayana, who spent over ten years working for the late Lenin Rajendran, was found unconscious in her home in Thiruvananthapuram's Althara Nagar neighbourhood. Even though her injuries were noted in the postmortem report, the police did not look into them at the time.