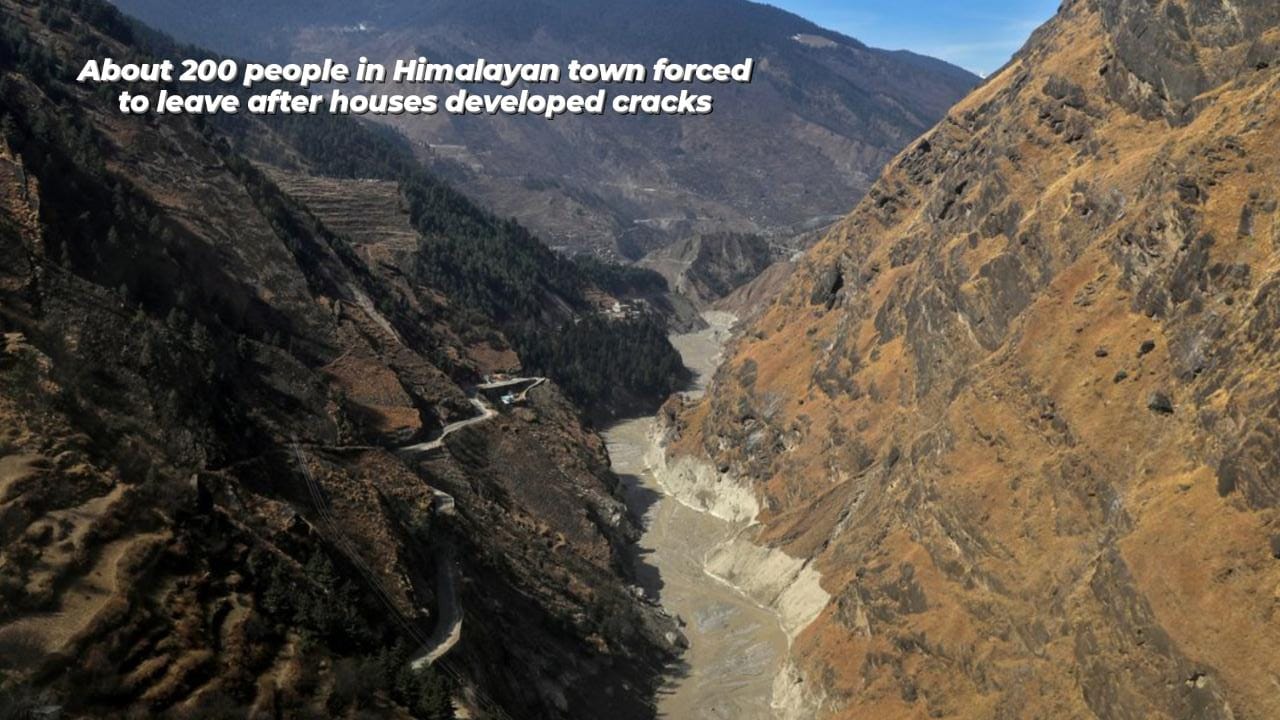 An official stated on Saturday that nearly 200 residents of the Himalayan town of Joshimath have been relocated by Indian authorities after hundreds of the area's well-liked buildings for pilgrims and tourists developed cracks as a result of shifting soil.
Long-term large-scale construction projects, such as hydro power projects, in and near Joshimath have raised concerns among experts that they may cause land subsidence, or the sinking or settling of the ground surface.
According to government official Himanshu Khurana, cracks have been reported in more than 600 homes in Joshimath in recent weeks, prompting the relocation of 193 residents to hotels and other safer accommodations.
Joshimath is located in the Chamoli district; according to Khurana, the district magistrate, 'the evacuation process is underway and a team of scientists from different institutes have been trying to know the cause and how to contain the situation.'