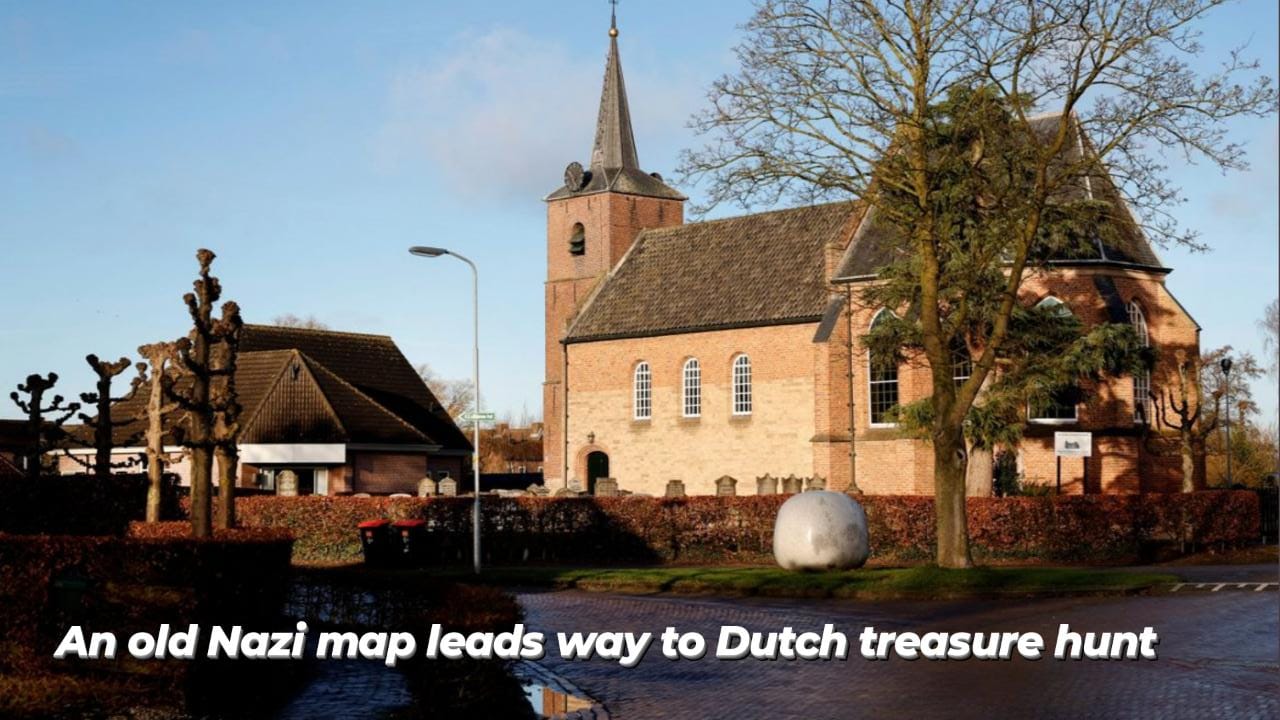 This week, amateur treasure hunters in the Netherlands were inspired by an old map that is thought to indicate the location where German soldiers stashed treasure worth millions of euros during World War Two.
After the map was made public by the Dutch National Archive on Tuesday, groups walked through the fields surrounding rural Ommeren in the country's east armed with metal detectors and shovels.
According to the archive, the map is thought to show where Nazi soldiers who looted jewellery after an explosion at a bank in August 1944 concealed four sizable boxes filled with diamonds, rubies, gold, silver, and other precious stones.
The Dutch institute, tasked with locating German capital in the Netherlands after the nation was liberated from Nazi rule in 1945, acquired the map from a German soldier shortly after the war.
This week, the research file containing the map was made public because the allotted 75-year window for keeping it secret had lapsed.
The institute made several unsuccessful attempts to find the treasure in 1947, according to National Archive spokeswoman Anne-Marieke Samson, who told Reuters that although the existence of the treasure could never be fully confirmed.