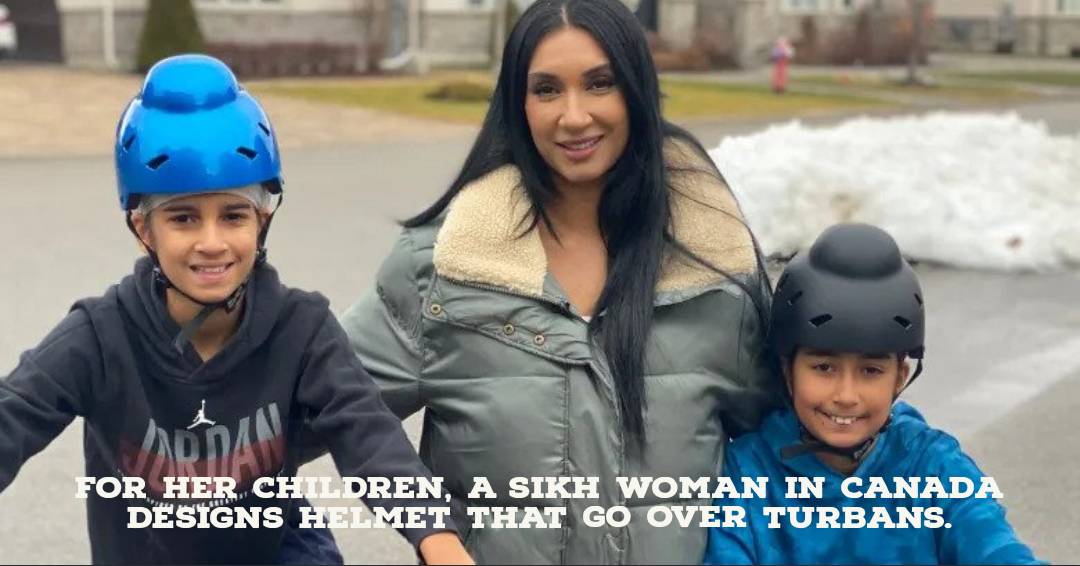 A Sikh woman in Canada is receiving praise online for creating a helmet that could also fit the turbans of her sons. Bicycle helmet use is essential for safety, and in many nations it is required by legislation. However, Tina Singh, the woman, was unable to locate even one on the market for her children. She therefore designed a helmet on her own initiative.
Tina Singh was unable to locate a single helmet that would suit her sons' turbans. She told CBC News, 'I was disappointed that there wasn't a safe alternative in sports helmets for my kids.' She created a helmet that would go well with a turban as a result. According to CBC News, these are the first multisport helmets with a safety certification made especially for youngsters like hers. Tina spent two years developing and testing several helmet designs for her children's safety.
Tina, an occupational therapist, even developed a website for the Sikh Helmets she sells.
In the comments section of her Instagram post, fans appreciated her initiative and leadership.
'I adore it! I'm tempted to purchase some and gift them to the Sikh temple I see on the way to work' one user wrote.
Even Lilly Singh, a YouTuber, commented on the post.
Tina Singh, who spoke with CBC Toronto said that, the helmets serve as both a piece of protective gear for children and an illustration of inclusivity and diversity in sports.