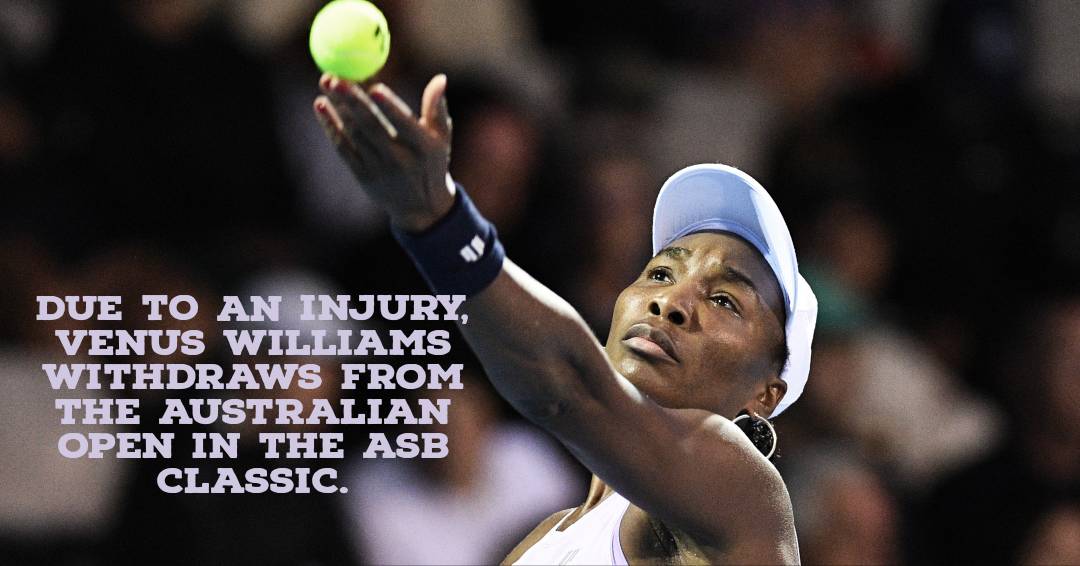 Venus Williams, a seven-time Grand Slam champion, has withdrawn from the 2019 Australian Open due to an injury she suffered during the ASB Classic in Auckland.
Venus, who is 42, was given a wildcard admission and was scheduled to compete in her 22nd Australian Open, but that is no longer the case. Venus, who was also a two-time finalist at Melbourne Park, has been replaced by Australia's Kim Birrell.
'Due to an injury incurred at the ASB Classic in New Zealand, Venus Williams has withdrew from the Australian Open. Kim Birrell of Australia will receive her wildcard spot,' the Australian Open announced on Twitter.
Venus, who is not currently among the top 1000 in the WTA Rankings, recently competed at the ASB Classic in Auckland, where she was eliminated after dropping her Round of 16 match to China's Zhu Lin by scores of 6-2, 2-6, and 5-7 on January 5.
Venus participated in the US Open the year before she competed in Auckland, however she was defeated by Alison Van Uytvanck of Belgium in the opening round of the hard-court competition.
Venus Williams teamed up with Serena Williams in the women's doubles division of the same competition, however they were unable to go past the opening round.