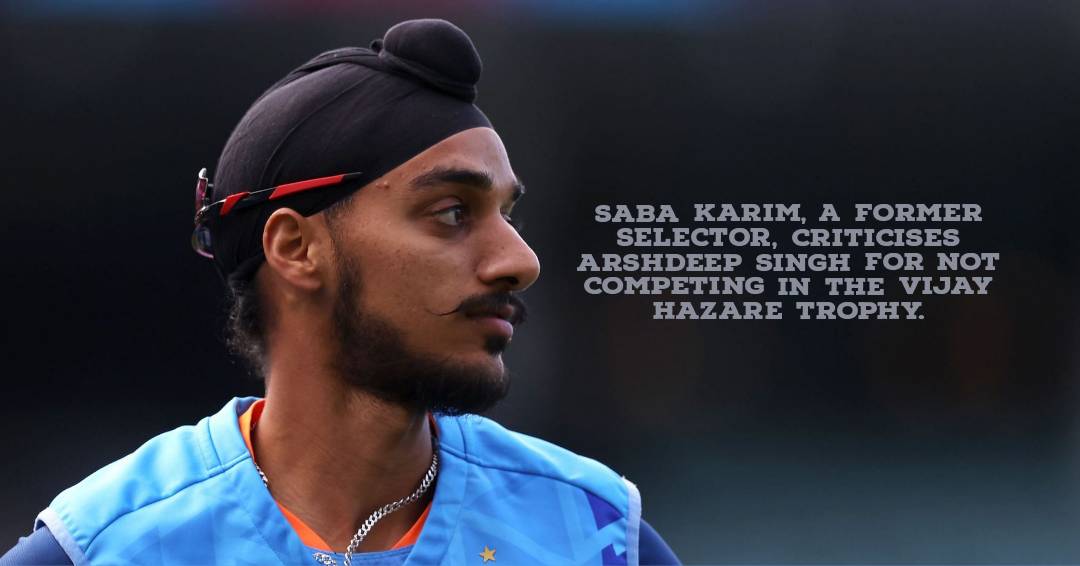 Arshdeep Singh, a fast bowler for India, received criticism from former India selector Saba Karim for bowling five no-balls in the second T20I match against Sri Lanka. In his two overs at the Maharashtra Cricket Association Stadium in Pune, Singh had a poor performance for the Indian squad, letting up 37 runs.
Prior to the T20I match, experts questioned Arshdeep's preparation, and Saba Karim concurred. Karim questioned why Arshdeep did not participate in the domestic season while away from the Indian team in an interview with India News.
'Why does Arshdeep Singh not participate in domestic cricket tournaments in between international matches? Why wasn't Vijay Hazare played for Punjab?' questioned Saba Karim.
Reetinder Singh Sodhi, a former all-rounder, had already made the observation that during their downtime from international cricket, Sachin Tendulkar and Javagal Srinath would return to the Indian domestic season.
Sportskeeda cited Sodhi as saying, 'When Sachin Tendulkar and Javagal Srinath didn't play for India, they represented Mumbai and Karnataka.'
'We must exercise patience. Building a team requires patience. There have been several changes to the youthful team. The mistakes that the new players make will help them learn. For the upcoming few days, it will continue to rise and fall.' After criticising Arshdeep Singh, Karim softened his stance and said, 'You have to trust them.'