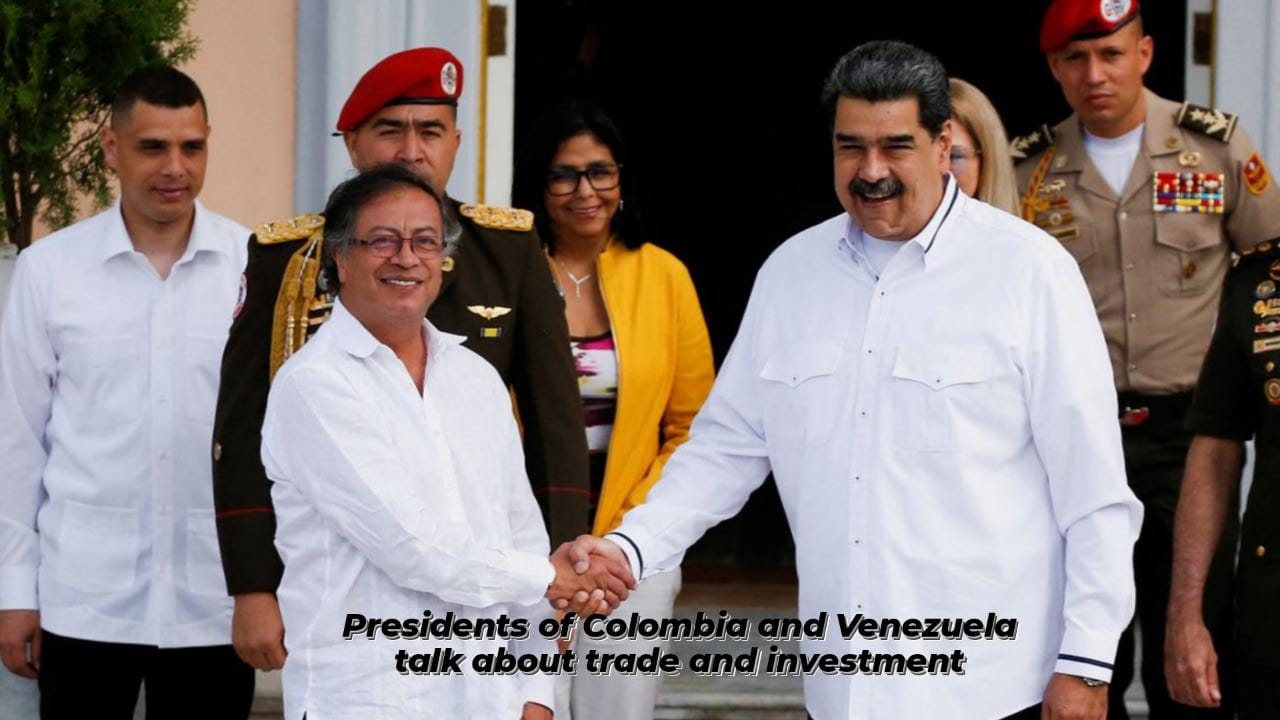 At a meeting on Saturday in Caracas, Venezuelan President Nicolas Maduro and Colombian President Gustavo Petro discussed bilateral trade and investment, according to the Colombian government.
Since Petro took office in August 2022, the nations have reestablished political ties, reopened trade, and vowed to cooperate on a range of issues, including border management and agriculture.
The National Liberation Army (ELN) peace talks and management of a recently reopened border were among the topics discussed at the presidents' second meeting, according to Petro's office. They also discussed efforts to increase trade and the management of the border.
'Our meeting was extensive and extremely productive. We have a well-defined joint work plan that will continue to produce beneficial results for our nations,' posted on Twitter by Maduro.
The two men have previously stated that their relationship could improve because Pequiven, the government-owned chemical company of Venezuela, owns Monomeros, a fertiliser manufacturer with operations in Colombia. According to Colombia's finance minister, his nation may be willing to purchase Monomeros.