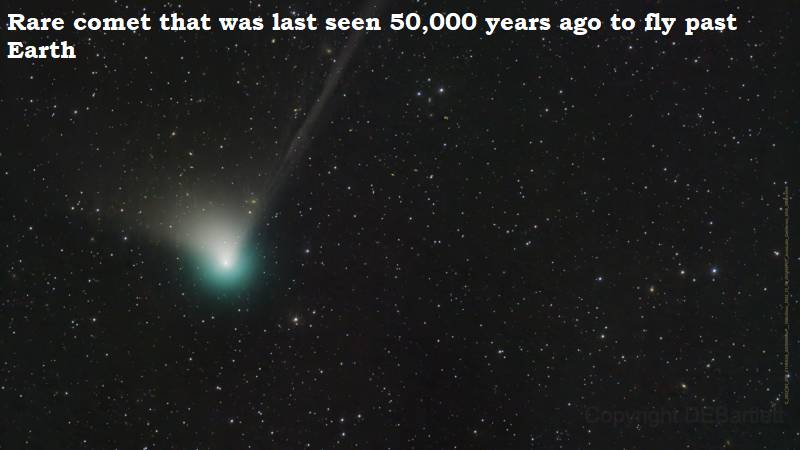 On February 1, the recently discovered comet C/2022 E3 (ZTF) will come close to the Earth and be visible to the unaided eye. Due to the fact that it hasn't been seen in 50,000 years, the occurrence is regarded as unusual.
According to NASA, astronomers used the wide-field survey camera at the Zwicky Transient Facility to discover the comet for the first time in March of last year. The falling star was traversing Jupiter's orbit at the time, and it has since enlarged.
On January 12, the comet will approach the Sun, and on February 1, it will pass closest to Earth. It can be seen by anyone, including those who do not have a telescope, provided the sky is not too illuminated by city lights or the Moon.
For those living in Northern Hemisphere, the comet will be visible in January in the early morning, while in the Southern Hemisphere, the comet will make its appearance by early February.