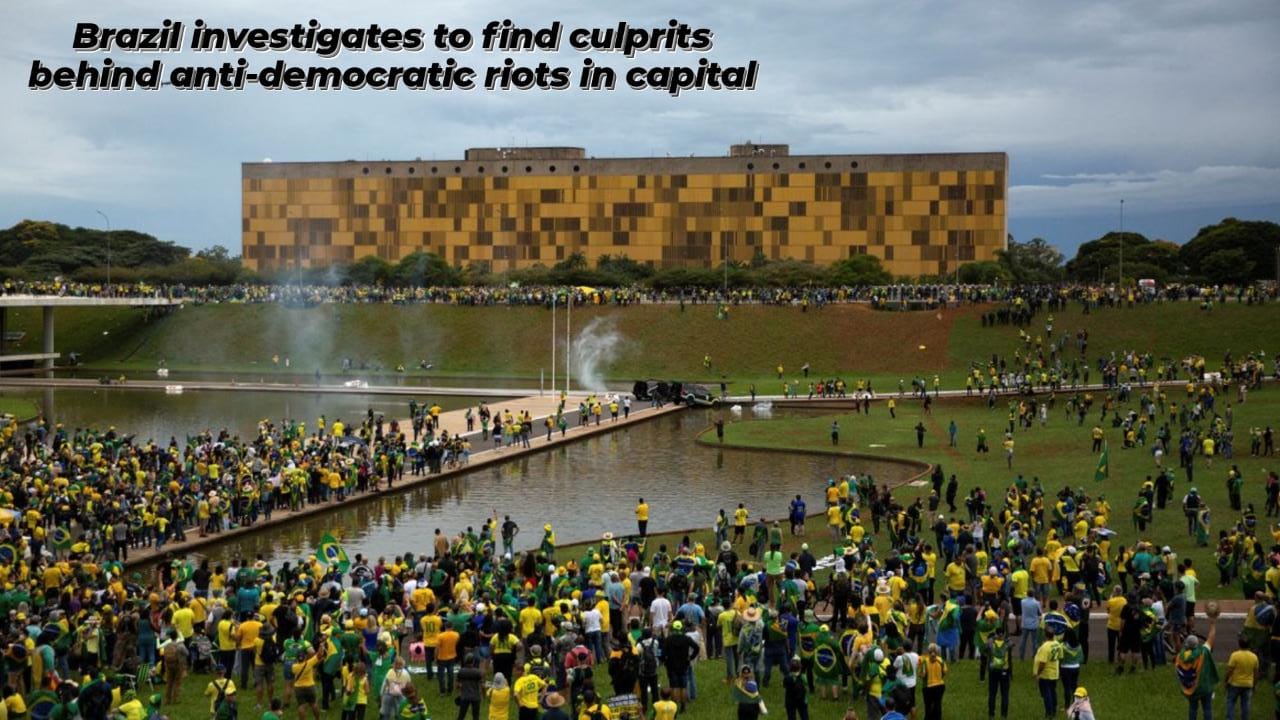 The governor of Brasilia was removed from office by Brazil's Supreme Court late Sunday due to security flaws in the capital, after thousands of supporters of far-right former President Jair Bolsonaro ransacked government buildings.
Supreme Court Justice Alexandre de Moraes also directed that coup-mongering propaganda be removed from Facebook, Twitter, and TikTok.
Brazilian authorities have launched an investigation into the worst attack on the country's institutions since democracy was restored four decades ago, with President Luiz Inacio Lula da Silva vowing to hold those responsible accountable.
Tens of thousands of anti-democratic protesters stormed the Supreme Court, Congress, and the presidential palace on Sunday, smashing windows, overturning furniture, destroying art, and stealing the country's original 1988 Constitution. A presidential security office was also raided for weapons.
The local militarised police force that reports to Brasilia Governor Ibaneis Rocha, a former Bolsonaro ally, did nothing to stop the protesters' advance, according to Lula, who took office on January 1.