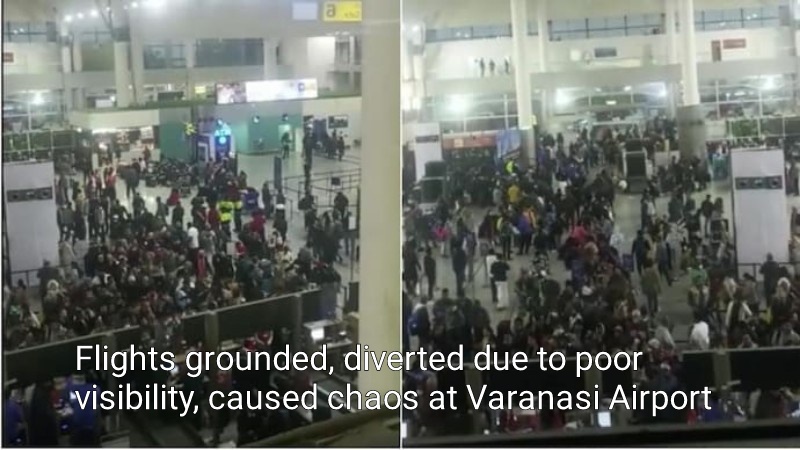 The Varanasi Airport faced severe chaos on Monday as a result of dense fog and poor visibility, which caused several flights to be cancelled or diverted. At the airport, there were sizable crowds of people waiting for information about their flights.
A video taken at the Uttar Pradesh airport of Varanasi reveals a sizable crowd in front of the customer service counters.
Due to poor visibility at Varanasi Airport, a Mumbai-Varanasi flight was diverted to Raipur, and a Delhi-Varanasi flight was diverted to Delhi, according to a tweet from Vistara.
A social media user reported the problem on Twitter. He asserted that no flights had arrived at Varanasi Airport since Monday morning, leaving his wife and their newborn child stuck there.
'Kindly help my wife and 1-month-old baby, she is stuck in Varanasi Airport. No flights have landed since morning. Hopefully she gets to Mumbai today, my baby needs doctor consultation ASAP in Mumbai,' the social media user tweeted.