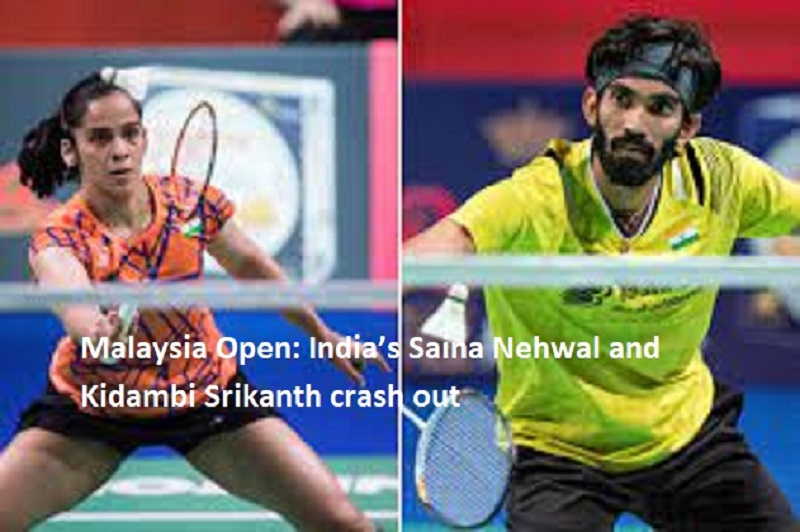 Kuala Lumpur: In shuttle, ace Indian shuttlers Saina Nehwal and Kidambi Srikanth crashed out from the season-opening Malaysia Open here on Tuesday. Two-time Commonwealth Games champion Saina Nehwal lost to Han Yue of China by  '12-21, 21-17, 12-21' in the women's singles first round.
Former world number one and world championship silver medallist Kidambi Srikanth lost to Kenta Nishimoto of Japan by '19-21, 14-21' in 42 minutes. Another Indian player, Akarshi Kashyap lost to Wen Chi Hsu of Chinese Taipei in her women's singles opener by '10-21, 8-21'.
Also Read: Kerala High Court dismisses state govt's order to ban plastic carry bags
Later in the day, the women's doubles pair of Treesa Jolly and Gayatri Gopichand will face  Hong Kong's Yeung Nga Ting and Yeung Pui Lam, and, Krishna Garaga and Vishnuvardhan Panjala will face  South Korea's Kang Min Hyuk and Seo Seung Jae in the men's doubles first round.