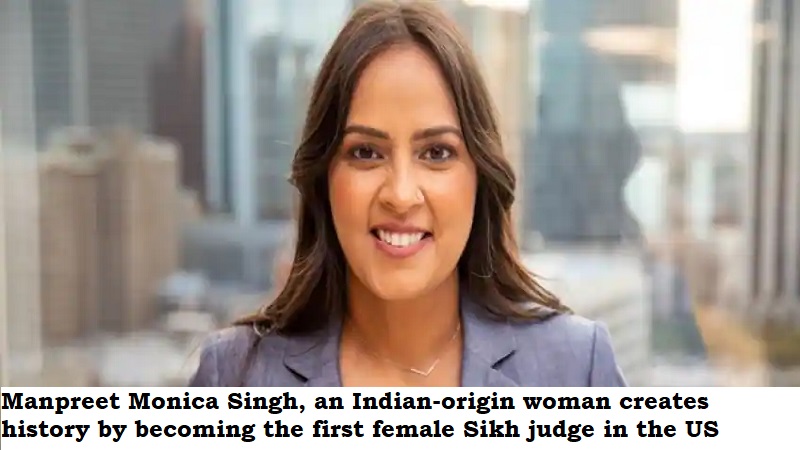 As the first female Sikh judge in the US, Manpreet Monica Singh, an Indian-born woman, made history when she took the oath of office as a Harris county judge.
An elated Manpreet, wrote in her Facebook post, 'Mama we made it! It is a 'true honour' to rep the people of Harris County as a Sikh civil court judge. Thank you to everyone for making this a historic moment, one that someday won't be an uncommon event – because there will be a judiciary that includes countless Sikh people and other minorities. I'm ready to put my 2 decades of experience to good use.'
Manpreet, who was born and raised in Houston, now resides in Bellaire with her husband and two children. For the last 20 years, she has been an attorney and has worked with various civil rights organisations at the national, state and local levels.
The swearing-in ceremony of Manpreet Singh was presided over by Texas' first South Asian judge Ravi Sandill. In the early 1970s, Manpreet's father had immigrated to the US.