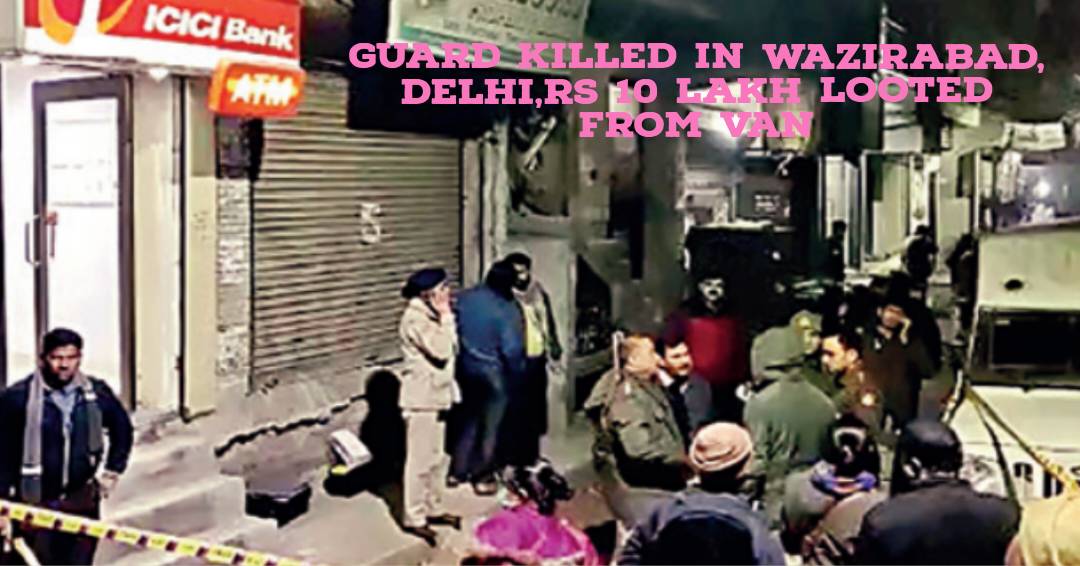 In Wazirabad, neighbourhood in Delhi, a guard, 55, was shot dead and a cash vehicle was robbed on Tuesday.
The guard, named Udaypal Singh, a Ghonda resident, was shot in the chest; he was then taken to a hospital, where he was later pronounced dead.
The burglars were able to flee the scene with Rs 10.78 lakh at this time.
At 5 o'clock in the evening, police were informed of the shooting and looting of a cash vehicle.
The cash van, which was staffed by a guard, a driver, and two custodians, had arrived at the ICICI ATM next to the Jagatpur Flyover to deposit cash. The accused approached from behind, fired at the cash van guard, then took off with the cash.