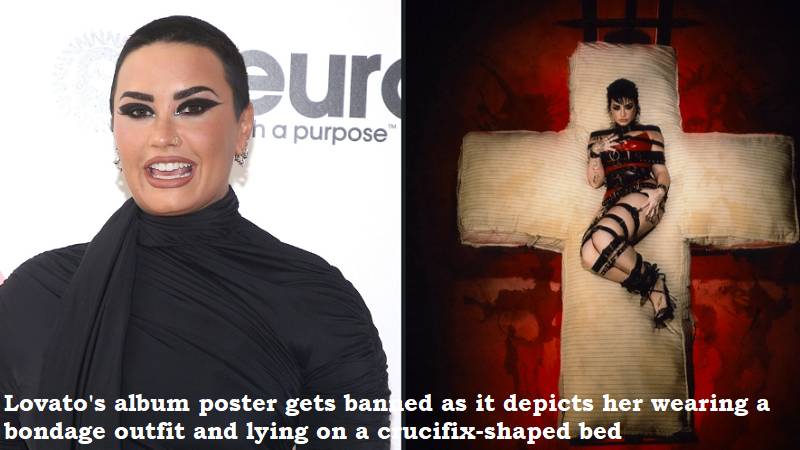 The poster for Demi Lovato's new album is causing all the wrong buzz in the UK, which is putting the record in hot water.
Last summer, Lovato's new album, titled 'HolyFvck,' which blatantly made use of a swear term, was released in London along with a brand-new poster. The singer is shown on the poster reclining on a bed shaped like a crucifix while dressed in a bondage-inspired attire, connecting sexuality to a Christian holy object.
The American singer's poster has been causing 'severe offence' to Christians, so the UK's Advertising Standards Authority (ASA) has decided to outlaw it. It went on to say that the singer's 'position with her legs chained to one side seemed reminiscent of Christ on the cross.'
According to the four complaints, the poster was also allegedly placed where children can easily view it. As the poster suggests the offending phrase, can insult viewers, the ASA said. So, the ad breached the code.