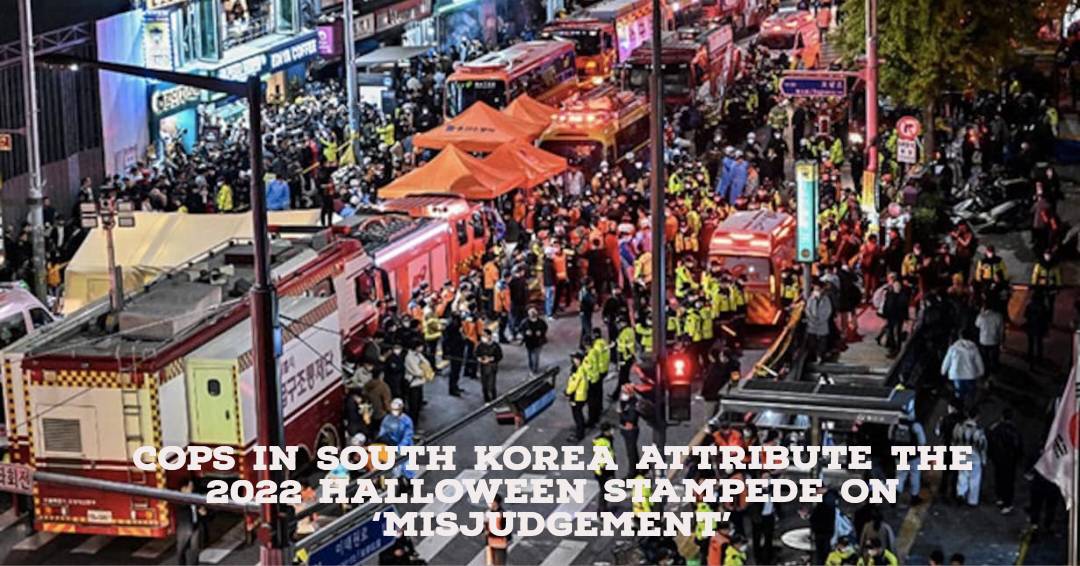 The conclusion of a months-long investigation into the catastrophe that left 159 people dead came from South Korea's police on Friday, who concluded that a lack of planning and an insufficient response were the primary reasons of the tragic Halloween crush in Seoul last year.
On October 29, as tens of thousands of young partygoers crammed into tiny alleyways to celebrate the first Halloween without COVID restrictions in three years, the traditional celebrations in the well-known nightlife district of Itaewon turned tragic.
Sohn Je-han, the investigator said that, authorities, including the police, failed to implement safety measures despite the likelihood of an accident due to the crowded crowds and failed to respond appropriately when pleas for help began to come in.
Large casualties were caused by poor situation assessment, information exchange delays, and a lack of collaboration between connected agencies, Sohn told reporters.
23 people, including the chief of the Seoul Metropolitan Police Agency, have been forwarded to prosecutors by the investigating team.
The police probe has drawn criticism from the bereaved relatives and opposition MPs for neglecting to hold high officials accountable.
As he arrived at a prosecutor's office in Seoul, Lee Jong-chul, the leader of a group that represents the bereaved families, told reporters, 'We have so many issues unanswered.' 'We expected a better, more thorough inquiry when we came here to provide a victim's statement.'