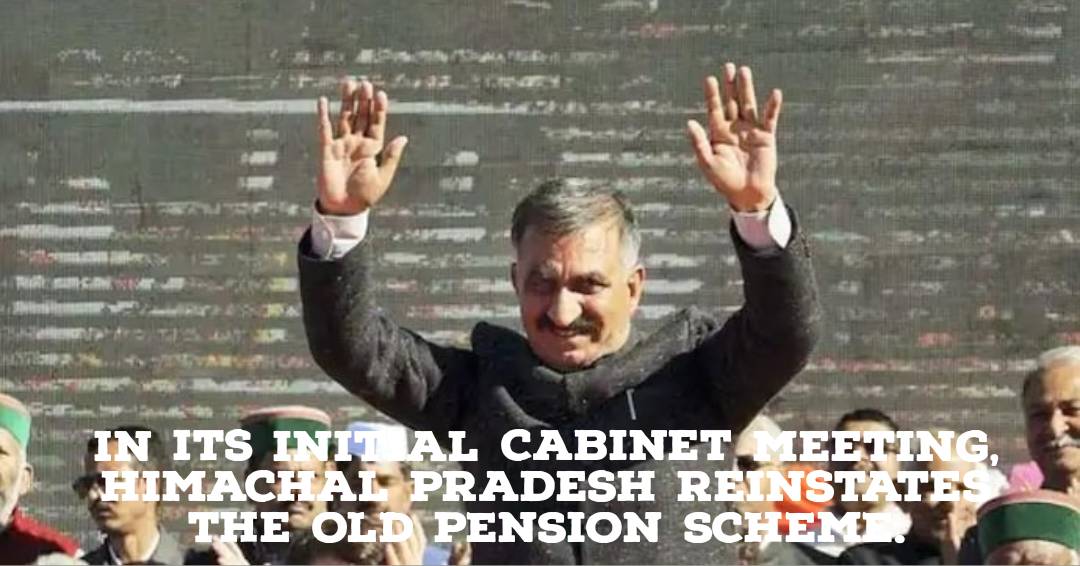 Following the Himachal Pradesh government's announcement to reinstate the plan in the first cabinet meeting on Friday, the Congress delivered on its election pledge to re-establish the Old Pension Scheme (OPS).
The issue has been resolved, and all the employees who are currently covered by the New Pension Scheme (NPS) will be covered under the OPS, informed Chief Minister Sukhvinder Singh Sukhu. The matter has been carefully examined, and the officers from the finance departments expressed reservations regarding the restoration of the OPS. He stated that the employees' input will be sought before establishing the modalities.
Sukhu stated in a speech to workers on Thursday at the Himachal Pradesh Secretariat, 'We are not reviving the Old Pension Scheme for votes but to give social security and maintain the self-respect of the employees who have scripted the history of Himachal's progress.'
In Himachal Pradesh, the OPS was a significant electoral issue. In the event that the party wins the Assembly elections, the Congress had pledged to reinstate it. On April 1, 2004, the OPS, under which the government provided the full pension sum, was abolished in the nation.
Employees under the NPS contribute 10% of their base salary toward their pension, with the state contributing 14%.