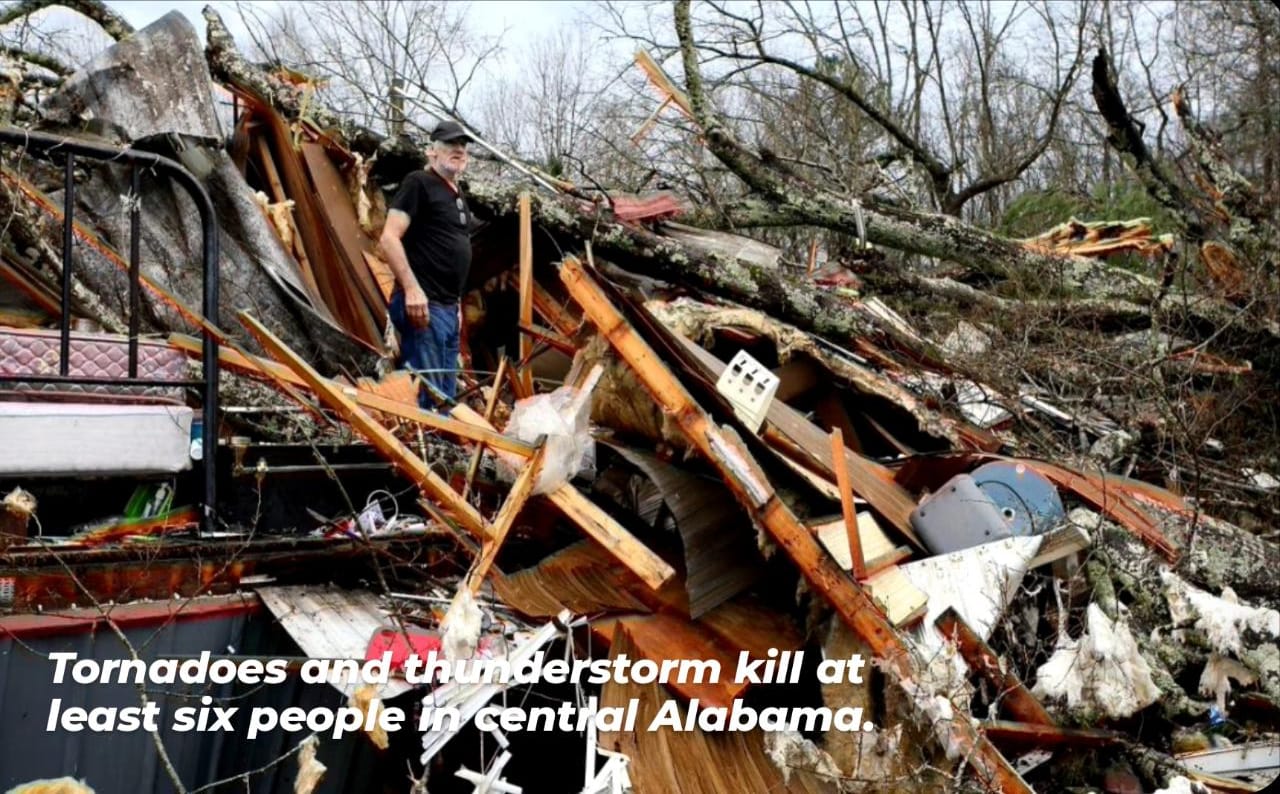 According to local officials, at least six people were killed in central Alabama on Thursday as thunderstorms and at least one tornado swept through the area.
A spokeswoman for the Autauga County Sheriff's Office confirmed to Reuters that six people died in the storm, but she had no further information.
'I was saddened to learn that six Alabamians were killed by the storms that ravaged our state. My thoughts and prayers are with their families and communities. We are all too familiar with catastrophic weather, but our people are strong. We'll get through it and come out stronger for it 'Kay Ivey, the governor of Alabama, stated on Twitter.
According to Autauga County Coroner Buster Barber, at least four people were killed by flying debris thrown by the tornado. Barber stated that he had no additional information on the deceased.
Ivey declared a state of emergency for six Alabama counties hardest hit by the storm on Thursday: Autauga, Chambers, Coosa, Dallas, Elmore, and Tallapoosa.
High winds and heavy rain damaged homes and knocked out power to tens of thousands of people in Georgia, Mississippi, and Alabama.