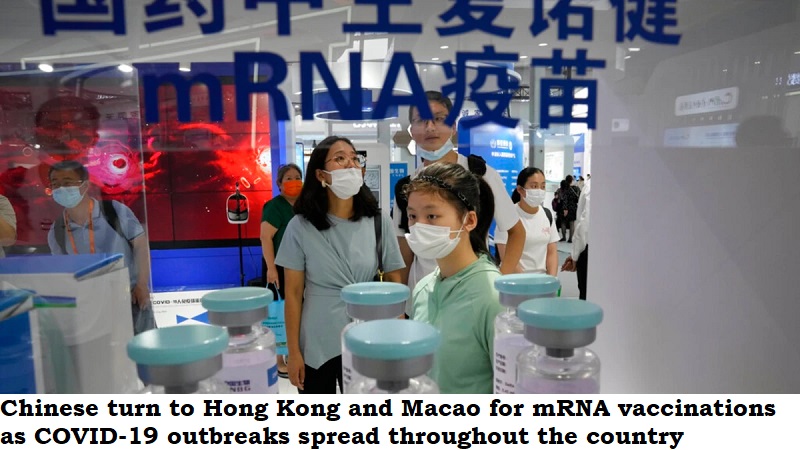 As COVID-19 infections grow across the nation, Chinese mainlanders are swarming to Hong Kong and Macao to get messenger RNA (mRNA) vaccinations. This comes at a time when China has not yet permitted the use of Western-developed mRNA injections on its continental territory.
China has loosened the requirements for quarantine upon arrival on the mainland, which has led to an increase in the number of Chinese departing the nation.
According to Trip.com Group reservations, these visitors most regularly travel to Singapore, South Korea, Hong Kong, Japan, and Thailand. For individuals seeking long-haul flights, the US, UK, and Australia are the top destinations, according to a report by CNN.
Since their nation has reopened its borders after a three-year hiatus, some people have reasons other than mere vacations to go.
While the mainland has held off on certifying them, Hong Kong and Macau citizens have had unfettered access to the BioNTech/Pfizer mRNA vaccine.