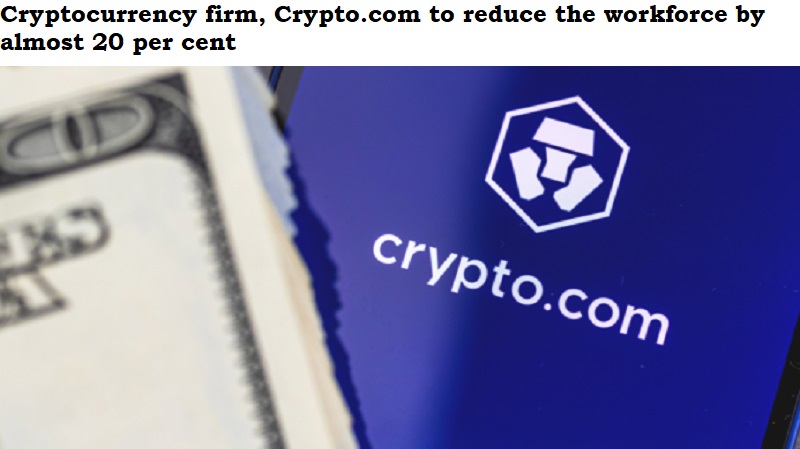 The bitcoin sector appears to have been hit by the wave of layoffs. Crypto.com, a cryptocurrency company, is planning to cut its personnel by nearly 20% after Coinbase.
At the Singapore-based corporation, this is the second significant round of layoffs. In 2022, crypto.com had already let go of close to 250 workers. The corporation refused to say which department will be most affected by the layoffs but attributed the decline in income to the failure of FTX.
All the affected workers have been informed by crypto.com.
Co-founder of the business Kris Marszalek said in a blog post that the layoffs had nothing to do with the workers' performance.
He said that several factors contributed to the company's decision to fire people in such large numbers. 'While we continue to perform well, growing to more than 70 million users worldwide and maintaining a strong balance sheet, we've had to navigate ongoing economic headwinds and unforeseeable industry events. We grew ambitiously at the start of 2022, building on our incredible momentum and aligning with the trajectory of the broader industry. That trajectory changed rapidly with a confluence of negative economic development,' he said in the blog.