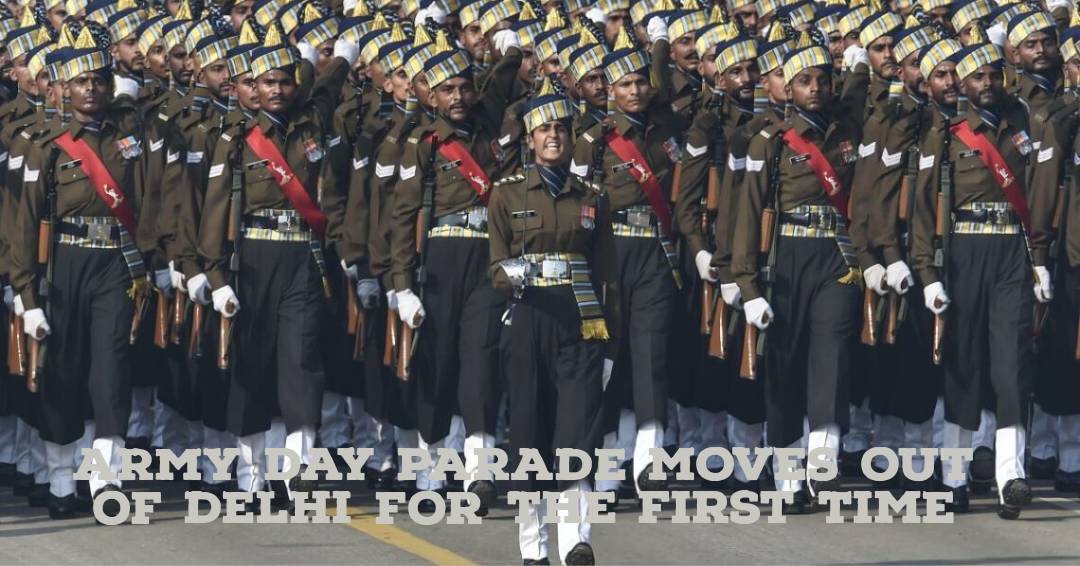 The Army Day parade, which was previously conducted in Delhi, will being held in Bengaluru, Karnataka, on Sunday, breaking with convention. Since its start in 1949, the procession has never been staged outside of Delhi.
The breathtaking military exhibition includes bike feats, skydiving, and band performances. Eight marching contingents, including one mounted contingent, will also grace the occasion.
Every year on January 15, the Army Day is observed to remember the day in 1949 when General (Later Field Marshal) KM Carriappa, the first Indian Army commander, took over leadership of the Indian Army from General Sir Francis Robert Roy Bucher, the final British Commander-in-Chief.
Rajnath Singh, the minister of defence, is the parade's chief guest. General Manoj Pande, the chief of the Army staff, and General Anil Chauhan, the chief of the Defense staff, are also there for the celebrations.
In addition to sending his best wishes, Prime Minister Narendra Modi stated, 'I send my warmest wishes to all soldiers, veterans, and their families on this Army Day. Every Indian is grateful to our warriors and is proud of our Army. They have consistently maintained our country safe and are well-respected for their assistance in times of need.'
The Cariappa Procession Ground in the Delhi Cantonment used to host the Army Day parade prior to 2023. The Madras Engineer Group (MEG) and Centre in Bengaluru is the location this year.