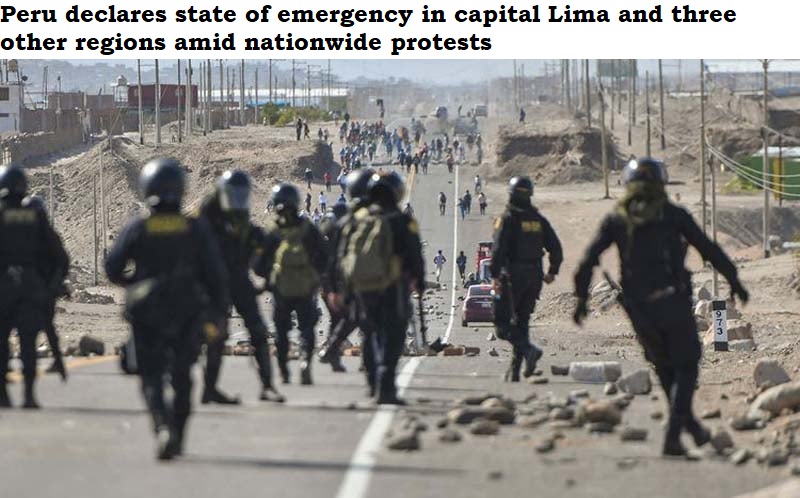 Emergency status has been issued in Peru's capital Lima and three additional districts. The emergency will last for 30 days and give the Peruvian army the right to step in and restore order. Several constitutional rights, including the right to assemble and to move about freely, are suspended during an emergency. The directive has been made public in the government journal.
Since December, protesters led by followers of deposed president Pedro Castillo have marched and blocked streets around Peru, calling for fresh elections and the ouster of incumbent leader Dina Boluarte.
The demonstrations have at times turned violent and at least 42 people have been killed in clashes with security forces, including a police officer burned alive in a vehicle, while hundreds more have been injured.
Authorities have, however, reopened Cusco international airport, which is vital to Peru's tourism sector.
President Boluarte, who is from the same left-wing party as Castillo, has insisted she will not step down.