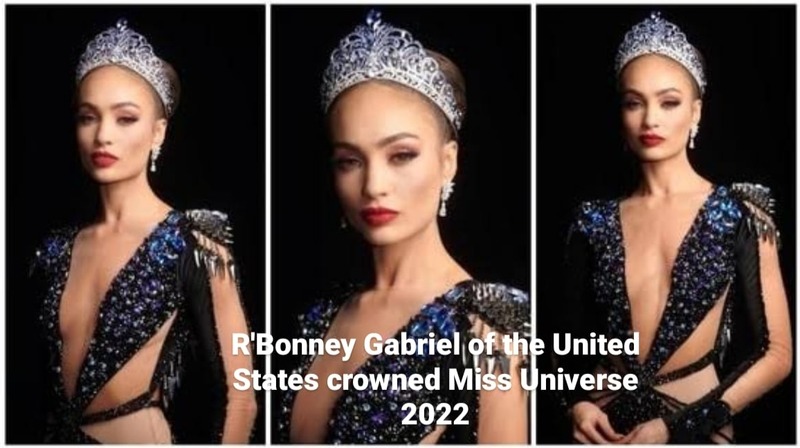 The United States' R'Bonney Gabriel was named Miss Universe 2022 on Sunday. In the glamorous event held at the Ernest N. Morial Convention Center in New Orleans, Louisiana, Gabriel was crowned by India's Harnaaz Sandhu, who won the Miss Universe 2021 title.
As a fashion designer and model, Gabriel also made history by becoming the first Filipino American to win Miss USA last year.
First runner-up was Venezuela's Amanda Dudamel, while second runner-up was the Dominican Republic's Andréna Martnez.
R'Bonney Gabriel walked the final round in a sparkly cut-out dark blue colour gown. She's the 9th American to win the pageant. Olivia Culpo was the last from the United States to win the Miss Universe title in 2012.
After Gabriel made it to the top 5, she was asked, 'Miss Universe recently made an inclusive change allowing mothers and married women to compete this year. What's another change you'd like to see and why?' reports CNN.
Responding to this, Gabriel said that she would like to see the organisation increase the candidate age limit.