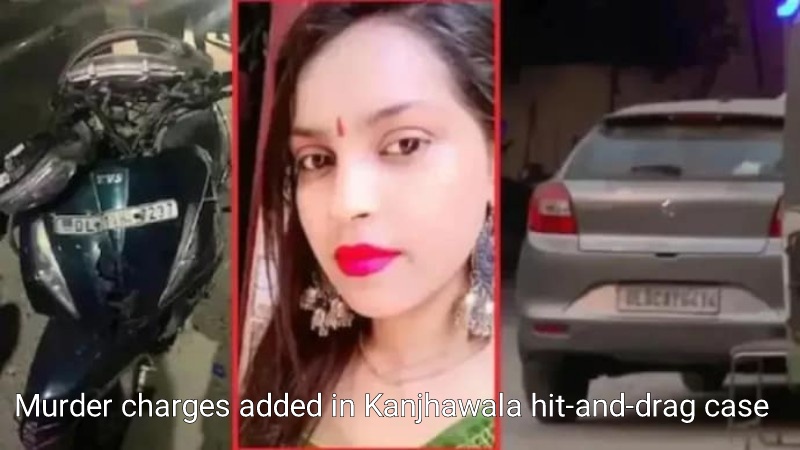 The accused in the Kanjhwala hit-and-drag case was charged with murder by Delhi Police. One of the seven accused was granted bail by Delhi's Rohini Court on Tuesday after the accused were remanded to 14 days of judicial custody on January 9. Anjali, 20, died on January 1 after her scooter collided with the accused's car, which is the subject of the case. The woman was dragged by the car from Sultanpuri in Delhi to Kanjhawala for almost 12 kilometres.
'After collection of oral, physical, forensic and other scientific evidence, the police added Section 302 of IPC, in place of section 304 of IPC,' Delhi Police said.
In contrast to section 302, which accuses an accused person of murder, section 304 of the IPC addresses culpable homicide.
Anjali was aware that she was trapped under the car, Delhi Police told the court during the hearing on January 9. However, the group continued driving.