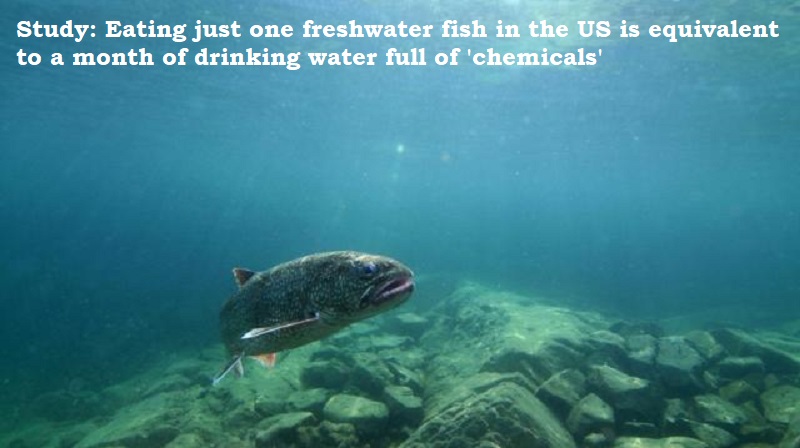 According to a recent study released on Tuesday, eating just one portion of freshwater fish that was locally caught in a river or lake in the United States is similar to drinking water that is full of 'forever chemicals' for an entire month.
The intangible chemicals known as per- and polyfluorinated substances (PFAS), such as the water-resistant or non-stick coatings that consumers can see on things like mobile phones, food packages, etc., are referred to as forever chemicals, in Interesting Engineering. According to Study Finds, PFAS is a category of over 9,000 different compounds, some of whose use is prohibited or severely limited.
'The extent to which PFAS has contaminated fish is staggering,' said first author Nadia Barbo, a graduate student at Duke University, in a statement, Local Today reported. 'There should be a single health-protecting fish consumption recommendation for freshwater fish nationwide.'
The data that researchers examined were collected from over 500 samples of fish filets in the U.S. between 2013 to 2015. The median level of total PFAS in fish filets was 9,500 nanograms per kilogramme, with a median level of 11,800 nanograms per kilogramme in the Great Lakes, Eurekalert reported.