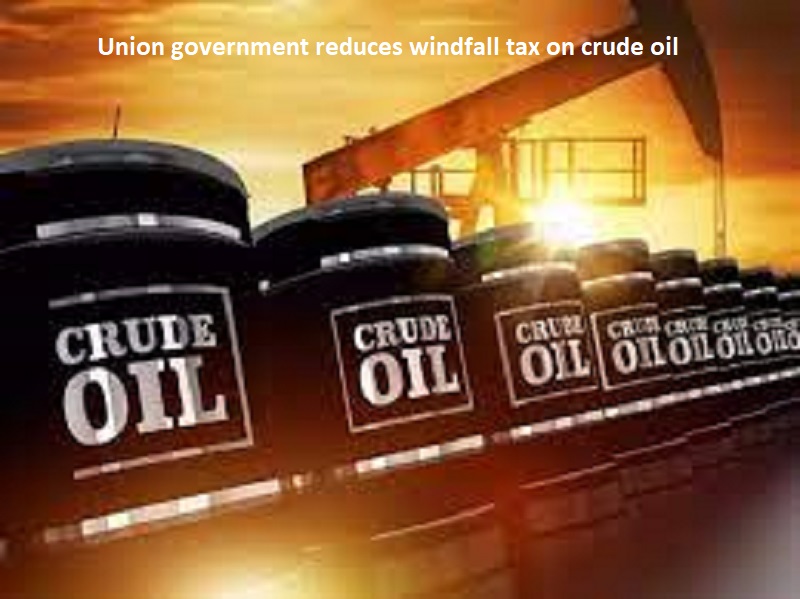 New Delhi: The Union  government has reduced the windfall profit tax imposed on domestically-produced crude oil as well as on the export of diesel and jet fuel(ATF). The decision was taken as crude oil prices eased down in global markets.
The levy on crude oil produced by companies such as Oil and Natural Gas Corporation (ONGC) has been cut to Rs 1,900 per tonne from Rs 2,100 per tonne. The government has also reduced the tax on export of diesel to Rs 5 per litre, from Rs 6.5 and export of ATF to Rs 3.5 a litre, from Rs 4.5 a litre.
Also Read: Nationalized bank hikes lending rates, ends concessions for this loan 
Windfall profit tax on domestically-produced crude oil is the second lowest since the new levy was introduced in July 2022.
India is the world's largest consumer and importer of crude oil. The Union government in July last year imposed the windfall tax on crude oil producers and levies on exports of petrol, diesel and aviation fuel. Windfall tax is levied as a special additional excise duty which is aimed at absorbing the super-profits earned by domestic crude oil producers due to high global crude, product prices. The Union government reviews the windfall tax and associated rates in a fortnightly manner.