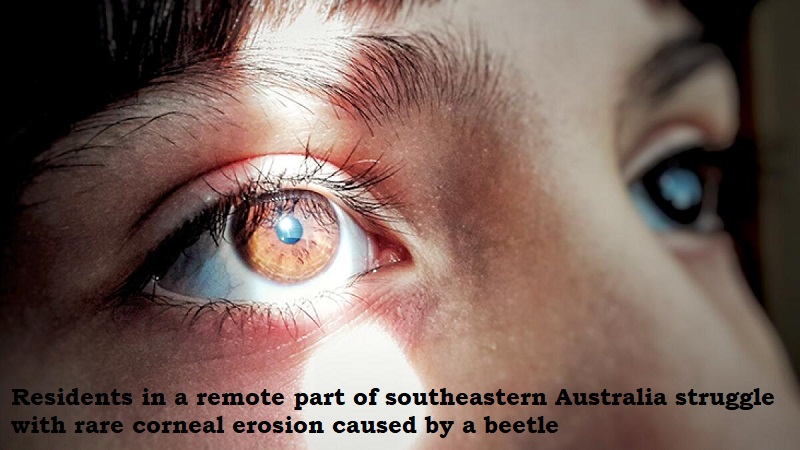 Several locals in a remote area of southeast Australia are suffering from a rare corneal erosion condition known as 'Christmas Eye.' In rural New South Wales, this illness generally manifests between late November and mid-January.
The painful eye ailment is brought on by an orthoperus beetle, which is mainly found in eastern Australia. The little beetle is only half a millimetre long.
Wangaratta optometrist Rob Holloway was quoted by national broadcaster ABC News as saying: 'They are practically hard to notice but the beetle itself has a chemical in its blood that is a blistering agent.'
Holloway added, 'When the beetle gets in your eye and the agent is released, that compound essentially makes the front surface of the eye fall off.'
As mentioned that the condition is rare, it is typically only found in Australia's Albury-Wodonga region, about 300 kilometres northeast of Melbourne.
'Christmas Eye' is also known as 'Albury-Wodonga syndrome' and 'Harvester's Keratitis' as it linked to farming work.