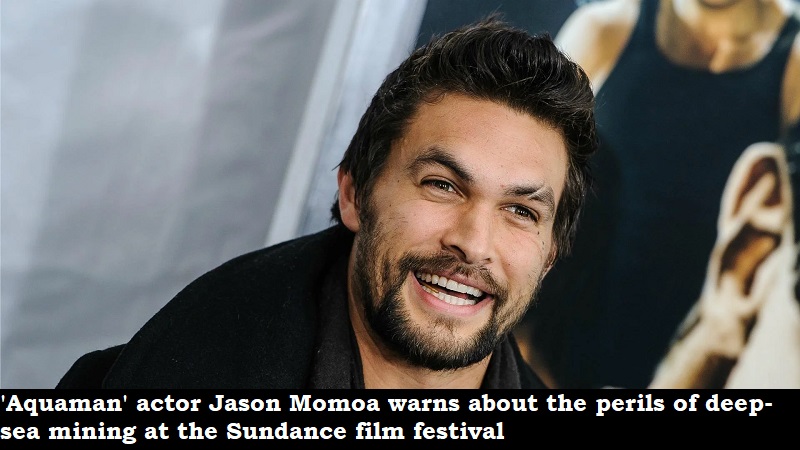 Jason Momoa, who is best known for playing the handsome, sea-dwelling superhero 'Aquaman,' gave a sharp and sobering warning on Friday about the dangers of deep-sea mining at the Sundance Film Festival. 'Deep Rising,' a new documentary about the frantic efforts by resource-hungry businesses to scrape rich metals from enormous areas of the Pacific bottom, is narrated by the Hawaiian-born A-lister.
Deep-sea mining proponents assert that nickel and cobalt pellets, which are used in electric car batteries, can easily be dug up from the seafloor, reducing our dependency on fossil fuels.
However, other countries have called for restrictions because to concerns from conservation organisations and scientists that this could destroy poorly understood marine systems that are vital to regulating the climate.
'There are moments where I cried and got emotional' narrating the film, Momoa told AFP, before its world premiere at the festival in Utah.
'It's very important, to use your power for good. It's all the things I'm passionate about,' added the actor, who took marine biology courses as a student, and is a UN Environment Program advocate for the oceans.