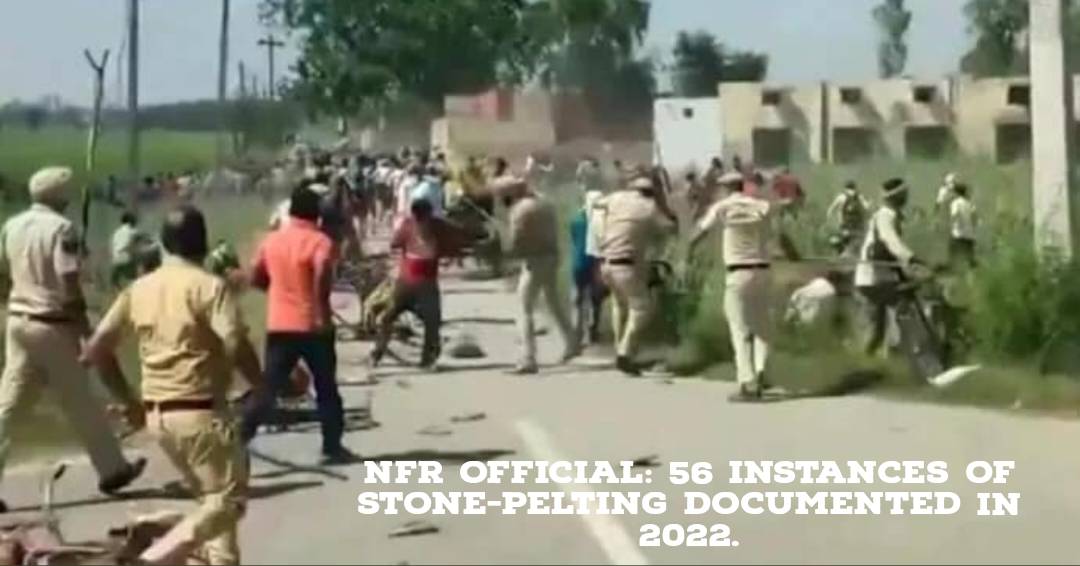 An 'intensified awareness' campaign has been started in response to many reports of stone-throwing on the new Vande Bharat Express, informed an official, who noted that over 50 incidences of stone-pelting were recorded to the Northeast Frontier Railway (NFR) in 2022.
In 2022, 56 occurrences of stone-pelting were reported under the NFR, and as of January 17, three of these incidences have been reported.
The report says, three people have already been detained this year in relation to similar instances.
'Stone pelting occurs frequently on trains. We run educational campaigns to inform people that engaging in these actions is illegal under the Railway Act' The NFR representative added, requesting anonymity.
After numerous cases of stone-pelting on the Vande Bharat Express in recent months, he added, 'We have escalated our campaign to raise awareness about the issue.'
On January 2 and January 3, at least two of these incidents involving stone-throwing miscreants targeting the Howrah-New Jalpaiguri Vande Bharat Express, which was flagged off on December 30, were reported under the NFR.
The official further said, children are typically found to be involved in these types of incidents, hence attention is placed on covering this area throughout the drive.
'Under the Railway Act's sections 152, 153, and 154, throwing stones or other similar things at trains is a crime. The criminal shall be subject to a period of imprisonment that may not exceed ten years' added the NFR statement.
To stop the threat, the Railway Protection Force (RPF) performs unexpected checks in high-risk areas and pursues legal action against offenders.