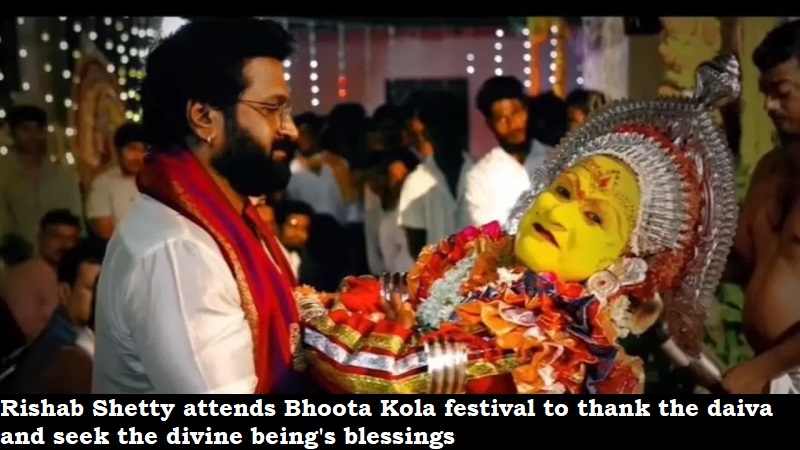 Rishab, a Kannada actor and filmmaker, returned to his coastal Karnataka roots for his hit movie 'Kantara' to tell a tale about the Bhoota Kola celebration, which brings together nature, people, and the supernatural. The film, which has versions in Hindi, Tamil, Telugu, and Malayalam, was based on a relationship between humans and forests that spanned two centuries. The audience was also given a peek of the boar-faced Panjurli daiva's divinity.
Rishab Shetty attended the Bhoota Kola celebration to offer thanks to the daiva and ask for the heavenly being's blessing after the action thriller became a super smash at the box office. Vijay Kirgandur, the creator of the production company Hombale Films, accompanied him.
Hombale Films shared a video showing glimpses of the team as they sought the Daiva's blessings across social media platforms.
In the caption, the team wrote, 'You surrender to nature and worship God, who has bestowed you with such success and freedom in life. #Kantara team witnessed the divine in real form and took the blessings of Daiva!'