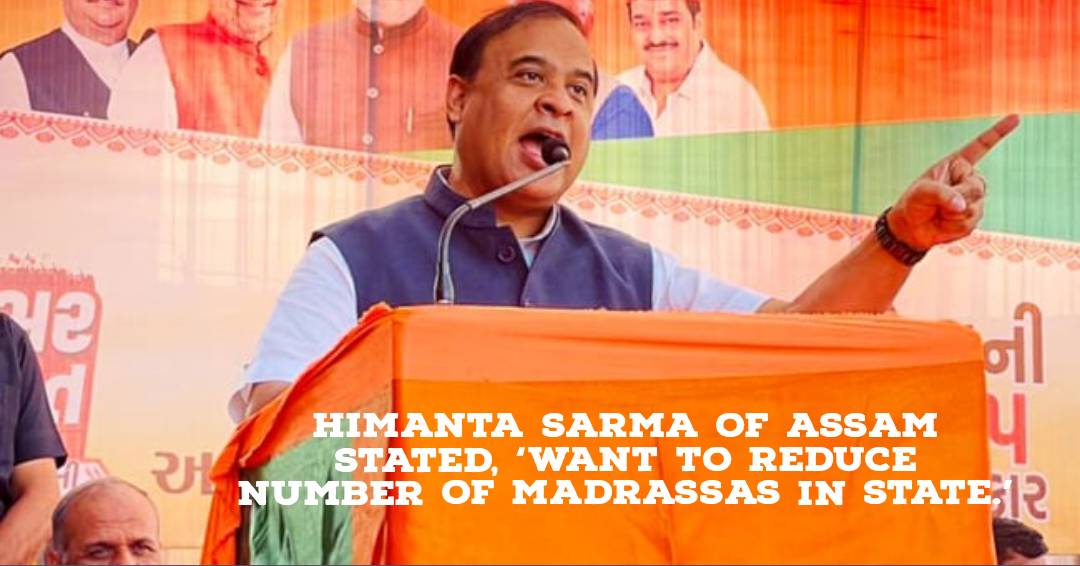 Assam's chief minister, Himanta Biswa Sarma, announced on Saturday that the state's administration plans to begin registering madrassas and limit their number.
The Assam Chief Minister stated during a news conference that 'We intend to minimise the number of Madrasas in the state in the first phase.'
He said, 'We want to institute a registration system in Madrasas and introduce general education in Madrasas.'
Additionally, he stated that they support and work with the minority community.
He added, 'We are working with the community on this and they are also assisting the Assam government.'
Bhaskar Jyoti Mahant, the director general of police (DGP) for Assam, stated earlier on Tuesday that discussions for reforming madrasas in the state were in progress.
The Assam DGP stated during a news conference on Monday in Guwahati, 'In Assam, madrasas are operating effectively. We spoke with 68 people today who are in charge of Madrasas.'
He claimed that they talked about combining smaller madrasas with the larger ones.
'Additionally, discussions about how to establish norms, create boards, and reform madrasas further were held. We also discussed combining smaller and larger madrasas' he said.
In addition, surveys were being done in this regard, he said.
'The smaller madrasas have amalgamated with the larger ones by about 100. Additionally, surveys are being conducted in this area' he said.