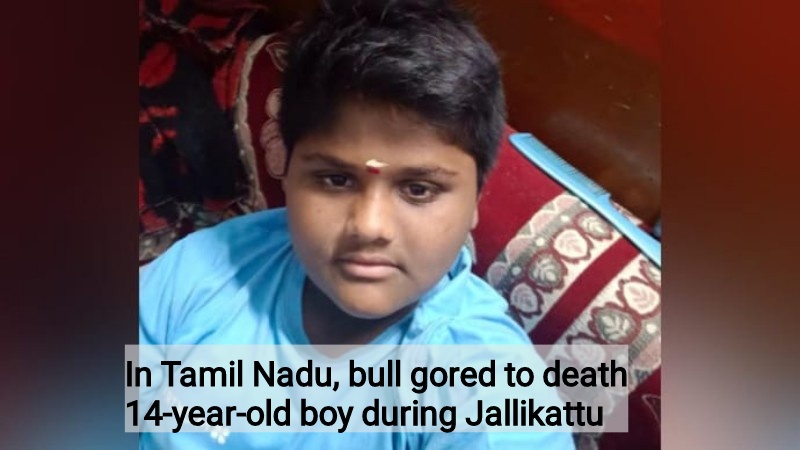 A 14-year-old boy was killed when he was gored by a bull while attending the Jallikattu bull-taming competition in Dharmapuri, Tamil Nadu. The gathering took place in Thadangam village.
When the incident occurred, Gokul was watching Jallikattu with his family. When a bull gored him in the stomach, he suffered serious injuries. Gokul was immediately taken to the government hospital in Dharmapuri, where he was later pronounced dead.
The Dharmapuri Police have launched an investigation and are reviewing video to find exactly how Gokul was injured.
Gokul is the fourth person to die this year as a result of Jallikkattu.