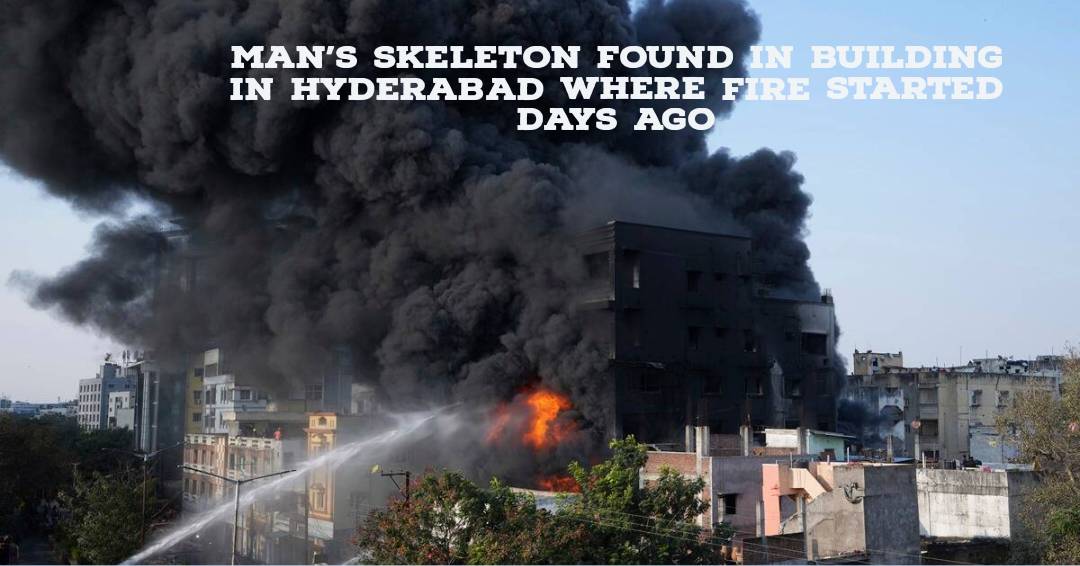 In Hyderabad , where a significant fire broke out a few days ago, skeletal remains of a person have been found, informed authorities.
A police release says that, the unnamed person's bones were transferred to the city's Gandhi Hospital on Saturday for a post-mortem study to determine the cause of death. The samples would be taken to the forensic science laboratory for investigation following the autopsy.
It added that efforts were being made to locate the other people who may have been trapped in the structure on January 19 when the fire broke out.
According to the statement, 'neighbouring building owners and tenants have been instructed to abandon their respective premises until further information' since experts believe the structure could collapse at any moment.
An official stated that since only charred remains were found, a DNA test is required to identify the deceased.
The authorities further said, three people may have become trapped inside the structure. The structure was on the edge of collapsing that day with concrete slabs splitting up, making entry impossible for everyone involved in the rescue and relief mission. An operation that lasted seven hours eventually put out the fire.
In light of the extreme heat and smoke, officials had ruled out the likelihood of survival for anyone who was trapped.