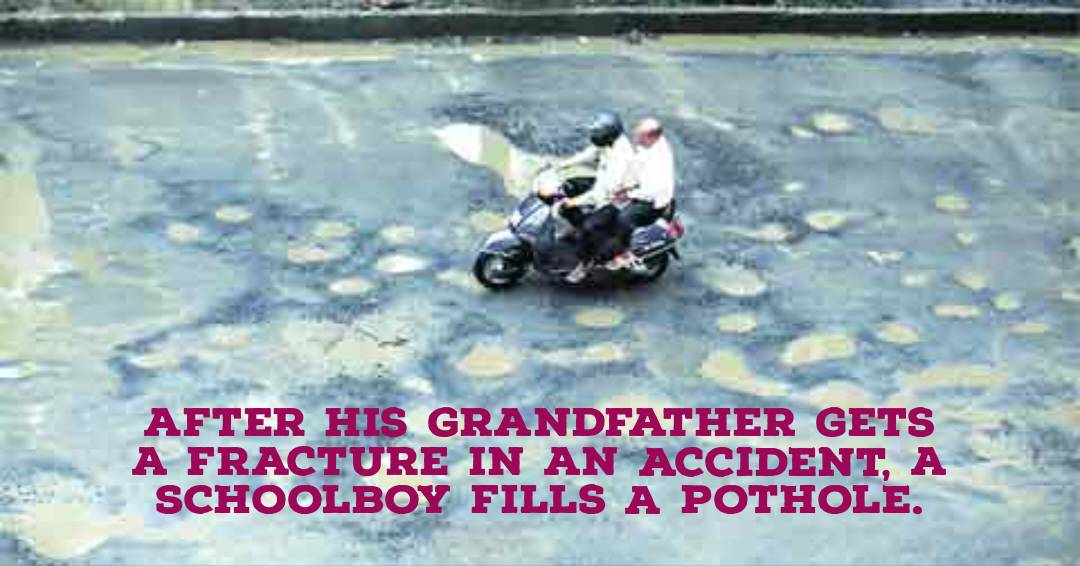 An eighth-grader in Puducherry decided to make things right on his own by repairing the pothole that caused the accident in which his grandfather suffered injuries after falling from his motorcycle.
13-year-old Masilamani gathered sand, gravel, and other materials lying around his village and mixed them with cement to fill the pothole and other damaged areas of the road in Sendhanatham in neighbouring Villianoor after his grandfather, a farmer, fell off his motorcycle a few days ago after hitting a pothole and ended up in the hospital with a fracture.
In response to the young boy's kindness, he stated as he accepted a free copy of a book from former legislator Vayyapuri Manikandan, 'My wish is that nobody should meet with accidents and suffer injuries as my grandfather has.'
The boy's neighbours gave him shawls as well as congratulations.
A villager who met the youngster claimed that the road between Puducherry and Pathukannu has been in poor shape for the past seven years and that nothing has been done to repair it.