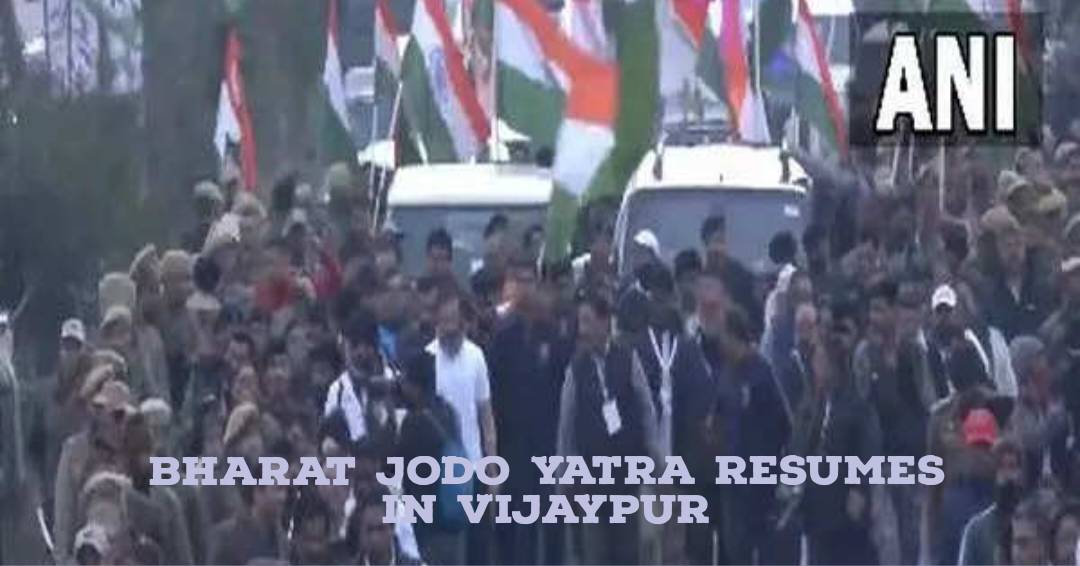 On the 129th day of the yatra, Vijaypur in the Samba district of Jammu & Kashmir saw the return of Rahul Gandhi's Bharat Jodo Yatra under high security.
Digvijay Singh, the former chief minister of Madhya Pradesh, KC Venugopal, Tariq Hamid Karra, the former president of the J&K Pradesh Congress Committee, GA Mir, and a sizable contingent of party members and supporters waving tricolours all took part in the yatra.
On Monday, the padyatra departed for Jammu, the area's winter capital.
The yatra will stop in Jammu at Gurudwara Ashok Nagar, which is close to Satwari Chowk.
According to officials, all preparations have been done for the yatra in the area.
As a result of two bomb explosions that occurred on Saturday in the Narwal neighbourhood on the outskirts of Jammu city, injuring nine persons, security has been stepped up throughout the Union Territory.
On September 7 of last year, the Bharat Jodo Yatra began in Kanyakumari, Tamil Nadu. The national flag will be raised at Gandhi's party headquarters at a massive rally on January 30 in Jammu & Kashmir.