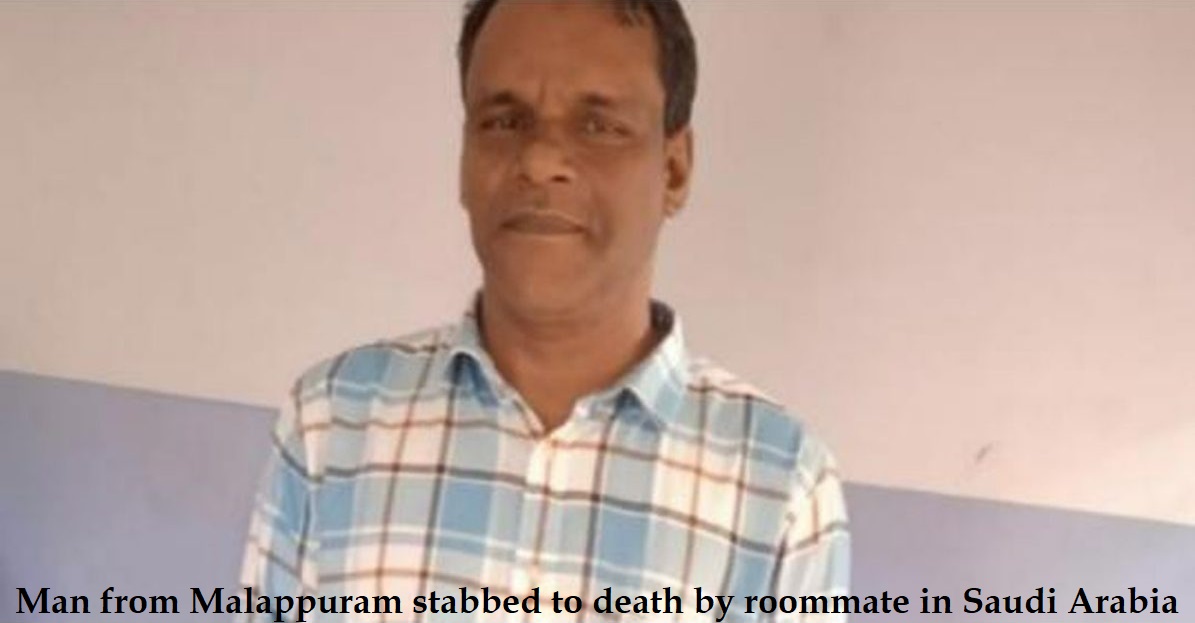 Jubail: A person from Kerala's Malappuram district was killed in his room in Jubail in eastern Saudi Arabia. Muhammad Ali (58) was stabbed to death by his Indian roommate who worked with him in a private company in the port city. The latter, Tamil Nadu-native Mahesh (45) tried to kill himself after the fatal attack on Ali on Sunday noon, say reports.
Ali was the son of Alavi of Poruthiyil House at Kattupara locality of Cherukara in Malappuram district. He was sleeping when Mahesh stabbed him with a knife. Ali, who suffered grievous injuries, and was bleeding profusely, ran out and reached the door of the next room, before collapsing and dying. Later, Mahesh was found with his throat slit by himself. He was admitted to hospital soon after and remains in the intensive care unit. Mahesh has been displaying symptoms of depression for the past one week.
Mahesh told the police that he had attempted to commit suicide as he felt guilty for Ali's murder. He belongs to Chennai and has been working as a machinist in Ali's company for the past five years. Ali is survived by his wife, Thahira, and four daughters. The authorities of the company and voluntary workers of Jubail reached the Jubail General Hospital where the body is kept and are making arrangements for repatriating the body.