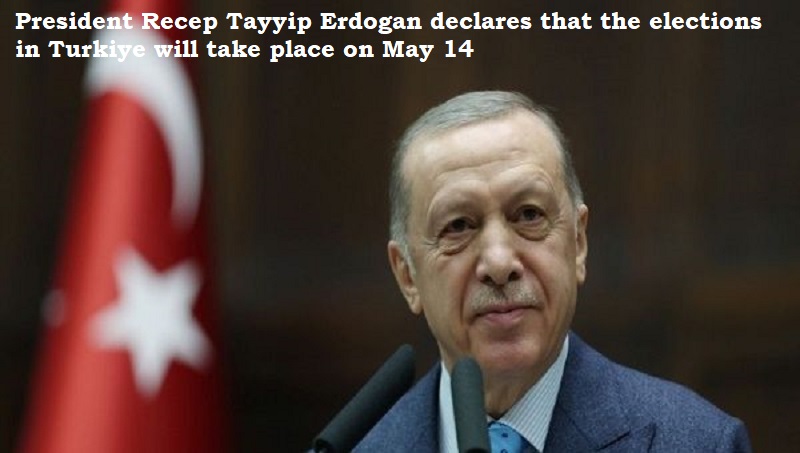 According to a video released by the president's office on Sunday, President Recep Tayyip Erdogan has proclaimed that the elections in Turkiye will take place on May 14 – one month early.
Erdogan stated, 'This is not an early election, but bringing it forward,' in a video that the presidency broadcast from his meeting with young people over the weekend in Bursa.
Erdogan said that he will use his right to run for office on May 14; he asserted that this alteration had been made in light of impending school exams.
The majority-Muslim but ostensibly secular nation of Turkey's strongman, who has been in power for 20 years and shaped its politics, is facing its most difficult election yet.
The opposition alliance, which is still divided as to which candidate to endorse to run against the 68-year-old leader, also favoured holding the elections on May 14.
This week, AFP was informed by an opposition party source that their joint candidate will be revealed in February.