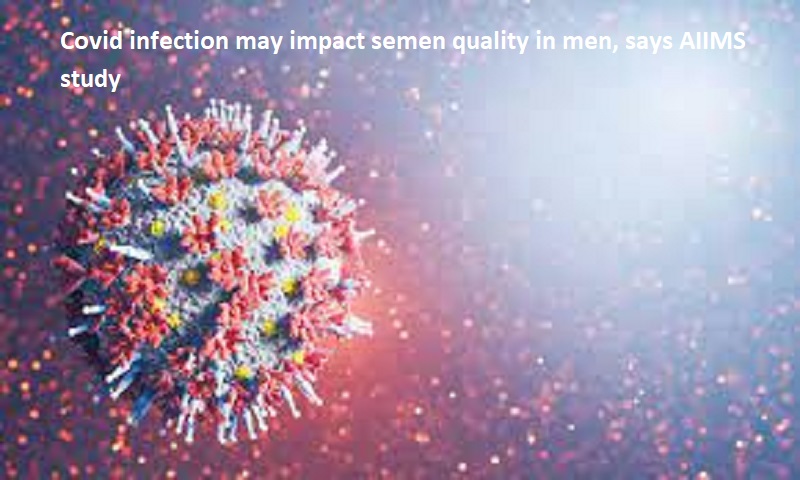 A research study carried but by the researchers at the All India Institute of Medical Sciences (AIIMS) revealed that Covid-19 infection may influence semen quality in men. The study was carried among 30 males tested Covid-19 positive aged between 19 to 45. The study is published in the Cureus Journal of Medical Science.
The study revealed that Covid-19 can lead to multiorgan damage through the angiotensin-converting enzyme-2 receptor (ACE2), abundant in testicular tissue. ACE2 acts as the receptor for the SARS-CoV-2 spike protein, through which the virus gains entry into the host cells.
Also Read: Women want men to know these sex secrets 
'We conducted a real-time reverse transcriptase test on all the semen samples. Detailed semen analysis, including the sperm DNA fragmentation index, was done at first sampling that is during COVID-19. After 74 days of the first sampling, we obtained the second sampling and repeated all the test,' said the team.
The team included researchers from AIIMS Managalagiri and AIIMS New Delhi. They found that  all semen samples collected in the first and second sampling tested with real-time reverse transcription-polymerase chain reaction (RT-PCR) were negative for SARS-CoV-2.