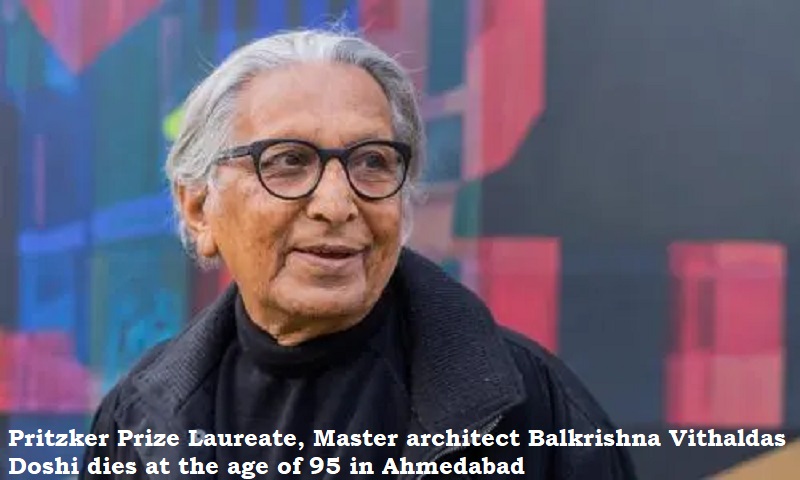 Renowned architect Balkrishna Vithaldas Doshi passes away in Ahmedabad at the age of 95.
Some of India's most famous structures feature Doshi's architecture, including the National Institute of Fashion Technology in Delhi, the Indian Institutes of Management in Bengaluru and Udaipur, the Amdavad ni Gufa underground gallery, the Centre for Environmental Planning and Technology, the Tagore Memorial Hall, the Institute of Indology and Premabhai Hall, as well as the private residence Kamala House, all of which are located in Ahmedabad.
The Aga Khan Award for Architecture was given in recognition of his architectural planning for the Aranya Low Cost Housing project in Indore.
Many people stated in their tributes posted on social media that he would be remembered as India's greatest architect. In 2018, Doshi became the first Indian architect to receive architecture's highest honour – the Pritzker Prize.
Doshi's style is influenced by 20th-century architecture's legends Le Corbusier and Louis Khan.
'My works are an extension of my life, philosophy and dreams trying to create treasury of the architectural spirit,' Doshi had said after receiving the 2018 prize.