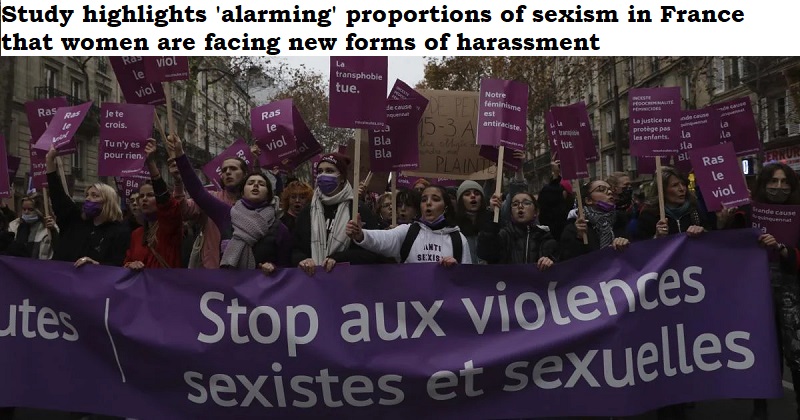 In France, there are 'alarming' levels of sexism, according to a research, which also noted that women are subjected to new types of harassment such as online violence, verbal abuse on social media, and pornography with 'barbaric' content.
The High Authority on Equality (HCE), a consulting body, undertook the study, which was the first of its kind in France. It polled 2,500 people and discovered that sexist behaviour was on the rise in 'all domains.'
It found that men's acceptance of violent and discriminatory behaviour against women has grown particularly.
The study demonstrated how younger men occasionally displayed violent macho inclinations while older men continued to have traditional beliefs toward male and female roles in society.
Taking the case of the #MeToo movement, which created waves around the world in which women revealed how they were abused by men in power, the study detected a male backlash against the movement, with French men seeking 'to reduce women to silence or discredit them'.
Despite people being aware of the violence and discrimination since the #MeToo movement 'bias and gender stereotypes, sexist cliches and everyday sexism are still commonplace', the HCE found.